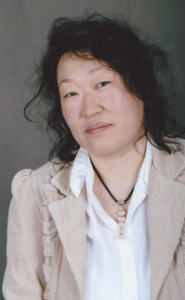 Tell us something about your book. The basics: what's it about?
Forty Bibles and Forty Dictionaries is a memoir on the family of the man (Hae-Lyun's brother) who committed affray in front of Prince Charles in January 1994.
How did you come to self-publish? Did you try to get published traditionally?
I came to self-publish as after 10 months I was unable to get my book accepted for publication. I naively thought I didn't need an agent so was sending off my manuscript as an unsolicited manuscript.

What self-publishing service did you use? Happy with the service?
I first saw an article in a New Age magazine of an interview with Allison V.Garcia as someone who managed to get a book published by the age of 30 by Horizon Publishing Group so I decided to send my manuscript to them after 10 months of frustration of not getting any responses from traditional publishing houses. Yes, I'm happy with the services of Horizon Publishing Group.
What avenues have you taken to market the book? Have you gotten reviews, interviews, TV, print media coverage?
I sent off my book to the SMH and to ABC Radio National Books and Arts Daily Programme but no responses there. It wasn't til I started doing book giveaways on Goodreads that my book started to pick up on the internet. Thank God for that. I have purchased two paid reviews with SPR and Kirkus. No interviews with TV or print media coverage  as yet which kind of doesn't bother me anyway.
What drove you to write this particular book?
Well, frankly it was the pangs of mortality that became the catalyst to write this book. Also not passing third teaching prac had me backed into a corner so I decided to try my hand at writing. As well I think that it's lame that a book hasn't already been written about into the background of how the affray of my brother came about.
Is the book in any one particular genre? Is it a genre that's familiar to you?
My book is memoir on family essentially so it falls under the genre of autobiography/biography. Yes, this genre is very much familiar to me.
Who are your greatest writing influences?
If I go back in time I will have to say who my writing influences  have been are by reading books on the Little House on the Prairie series by Laura Ingalls Wilder, Paul Zindel for adolescence reading. In terms of the genre of memoir I would say Angela's Ashes by Frank McCourt, Joy Luck Club by Amy Tan, Falling Leaves by Adeline Yen Mah and in terms of biography it would be Onassis, an extravagant life by Frank Brady.
What's your writing regimen? Any tips for keeping focused?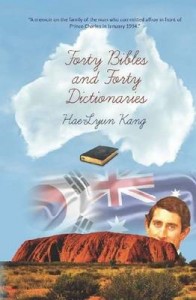 My writing regime is to preferably write in the morning. I'm good from mid morning to late morning for at least a couple of hours each day. I always write my first draft in long hand, automatic writing as there is a creative flow from the brain to the pen and also I don't want to put my eyes through eye strain at looking at the computer screen. It's kind of distracting otherwise.
Tips for keeping focused would be it helps to have an outline even if it is ad hoc like a mind map to know which direction the story/narrative is going. I'm kind of like the tortoise from Aesop's fable and the two-toed sloth who takes two hours to defacate. Just a little bit everyday in writing your work is key.
Would you self-publish again?
I'd only self-publish again if I couldn't get my next book published in the usual way and obviously if you have the finances for it.
Any final words of advice for those looking to self-publish?
Advice for aspiring writers is try to get yourself an agent first and see if you can get your book published by a traditional publisher but if after a year that doesn't work out then you may have to consider self-publishing but bear in mind you will have to do everything yourself and that there is a lot more work involved in promoting your book yourself  and some people are up for the challenge in doing so. Also you write to rewrite. Best of luck!