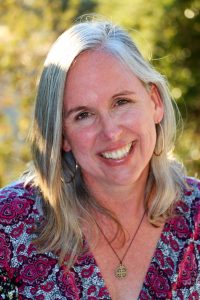 Tell us something about your book. The basics: what's it about?
The Arrow is the first in a trilogy about a family of women who are direct descendants of the ancient Celtic goddess Brigid. In The Arrow, a young woman named Fynn Kildare tries to escape the magical yet oppressive family commune by living on the world's terms as a University medical researcher. She finally has her life the way she wants it, including a new romance with her old rock star god boyfriend. Yet when a local pharmaceutical company threatens humanity with a demon virus, she has to decide whether or not to rejoin her powerful family in order to save the world.
The Arrow is about finding your own place in a powerful family, finding inner strength, overcoming drug addiction, and choosing between a dreamy rock star god that you've loved since childhood, or a rugged surfer half-demon biker who was bred to kill you but now has fallen totally and completely in love with you.
How did you come to find Geminid Press?
Geminid Press and I found one another through a Twitter pitch madness day.  I tweeted the premise of The Arrow, and Geminid invited me to send it along. The guys behind Geminid Press are encouraging, yet professional, and totally committed to publishing the best in science fiction and fantasy.  I can't tell you how awesome it is to work with people who truly loved my book.  They got exactly what I was trying to do with the story and helped me make it better.  I'm lucky I found them
What avenues have you taken to market the book? Have you gotten reviews, interviews, TV, print media coverage?
Geminid Press has represented The Arrow beautifully in the market. I have several excellent reviews already, a book trailer, guest posts on a few prominent blog sites.  We are committed to connecting readers with this series, because it offers a new take on mythology, paranormal romance, and corporate conspiracy.  It's a wild read, and it's exciting to connect The Arrow with audiences.
What drove you to write this particular book?
First off, an urban fantasy author only needs to look at the daily newsfeeds for inspiration. Corporate conspiracies, deadly viruses, and acts of evil so horrendous that they appear supernatural abound every day.  There are also beautiful stories of epic acts of courage, self-sacrifice and love.  Fantasy and myths have always been our way of making sense out of a sometimes nightmarish world.  I was driven by reality to write fantasy!
Is the book in any one particular genre? Is it a genre that's familiar to you?
I love fantasy, and paranormal urban fantasy in particular.  I think some of the most entertaining writing is being done in the urban fantasy genre right now.  I love how in urban fantasy you get everything.  The Arrow is a thriller, a science fiction dystopian, a romance, a paranormal horror whodunit.  Genre-busting appeals to me.
Who are your greatest writing influences?
In fantasy, I love Carrie Ryan, Melissa Marr, Francesca Lia Block, Kim Harrison, and Charlaine Harris. Margaret Atwood is unsurpassed for dystopian science fiction greatness, of course. These are women who take old genre categories and blow them open in beautiful, fresh, adventurous ways.  Every page has something astonishing to offer in action or imagery or language.  It's a great moment in fantasy writing right now.
The indie publishing world has some emerging voices I also love.  Faery Marked by Mary Waibel is fun, Valentina Cano has an interesting take on fairy tale in The Rose Master.  The indie publishers have the courage to release some real imaginative, genre-busting work.  I'm honored to be included in this wave of indie published fantasy.
What's your writing regimen? Any tips for keeping focused?
I have a packed schedule. I work full-time, I have a family, and I'm in grad school. Yet to me, writing is the center of my day.  I love to write but beyond that I am compelled to write.  Any "tip" I offer is not going to be helpful to anyone who isn't similarly compelled.  If you don't feel like you have to write, then I'm not sure why you would.
My regimen includes writing at least a thousand words a day every day, even if I'm up late or early to make that happen.  Most days I have no problem fitting it in somewhere.
Would you work with an independent publisher again?
I have to say my experience with the independent, up-and-coming publishing groups has been overwhelmingly positive.  Geminid Press, for example, has been a dream to work with.  In fact, I am totally spoiled at this point by the camaraderie and collaborative spirit that I've experienced with the independents.  My to-read pile right now is almost exclusively independently published novels and books.  It's an exciting time to be a writer in the independent industry.  The quality of the work being produced is high, the storylines and topics addressed courageous and fresh.
So while I so respect everything about traditional publishing, I would absolutely work with an indie again. In fact, I hope to continue the relationships I've forged with the indies who have been kind enough to publish my work so far.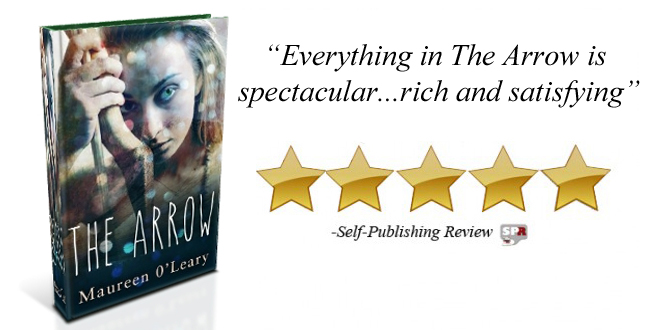 Any final words of advice for those looking to self-publish?
The decision as to which publishing route you take should depend on your long-range plans for your career.  Do your homework and have some knowledge of the industry before going forward.  Most of all, however, know yourself.  For instance, I knew exactly what I wanted for my books going into my partnerships with independent publishing companies. I knew that I write cross-genre, that I write copiously, that my stories are unique.  I knew that I was ready to work hard to market my work, but that I needed the connections and guidance of professional editors and publishers. For my path, Geminid Press has been the perfect match.  Did I mention how lucky I am to have found them?
One more thing that I did when seeking independent publishers is that I read the other books on their lists.  Truth Insurrected: The Saint Mary Project by Daniel Douglas is a novel on Geminid's list, as is the upcoming Awakening by Katherine Wynter. I'm proud to be a part of the Geminid team with these authors. Take the initiative to read a book or two on the publisher's list to see if it's a company you respect. That's an important piece of homework that many new authors underestimate. The list will give you important information about the quality of the company.
Get your copy of The Arrow now!