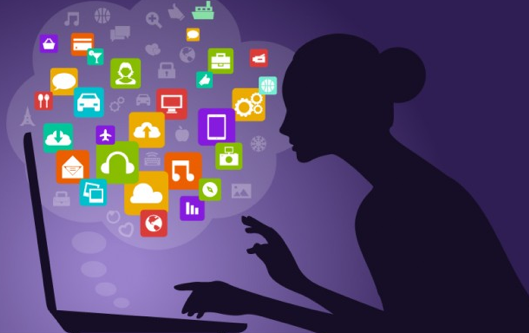 Marketing an ebook is probably the most important part of being an author. The reason for this is pretty simple – without ebook marketing, you probably won't sell any books! In order to make money you have to take advantage of the different options you have, like the web and social media, for marketing your ebook.
Here are a few different options that have been proven to work. Be careful, it's easy to fall into the trap of ignoring a particular marketing outlet just because you're not use to using it. Over time you want to have many different channels of traffic all bringing in readers to your book, so it's well worth doing some research to get 'up to speed' on your options.
Start a Blog
Reader interaction is key to a lot of ebook marketing. People who are looking for knowledge want to be sure they're getting it from a source who knows the topic, and since there's no face-to-face interaction online you need to do this digitally.
Many of your readers will want to know they're getting their information from a real person. Set up a blog explaining your values and insights so book-lovers can see it. Feel free to upload a photo of yourself to add a sense of physical presence.
Not only should you share your work on the blog, but consider including a synopsis of your eBook, giving away a free chapter, and setting up an email opt-in list that lets your loyal readers know when you have a new release.
Of course, your blog should prominently feature a URL to the sale page of your book so people can buy!
Be Active in Forums
The web is full of forums on nearly every topic. Spend a few minutes searching and find some general forums on a topic related to your book. Read through the posts you find and use your unique knowledge to answer the questions people post.
From there you can start talking about more detailed topics, which are more closely related to the focus of your book. You'll find the opportunities are nearly endless.
As a forum member you have a 'signature' or a 'bio' in your profile where you can endorse yourself and provide a link to your blog. This will attract the interest of people who value your posts.
Submit Articles to Blogs and Directories
Nowadays it's easy to find out how to do almost anything. It's as simple as plugging in some keywords into a search engine and you get back millions of results from people who have posted their insights on the subject. You should become one of those insightful people!
Having written a book on a topic, you know more about it than most people, so share your knowledge. Start submitting articles to news sites and blogs that cover your specific niche. This will establish you as an expert in the minds of the people who read those blogs, and bring back hundreds of readers to your own blog.
The reason is that when people read your article they look at the "about the author" section on the bottom to find out more about you. Here you should have a link pointing to your blog, and explaining how they can connect with you.
Use Social Media
Social media sites are producing an explosion of activity on the Internet. They're all great places to connect with people who might buy your book, tell them about it, and produce a stream of traffic going back to your blog.
Start out by setting up a profile for you and a "fan page" for your ebook. Over time you'll get people coming in to check you out and interact with you – and from there going on to buy your book.
Keep in mind your profile should be appropriate to your target audience. You're looking to attract people who would read your book, so ensure your profile is a good fit. If you're targeting older teenage girls, you'd want a very different profile than someone who's marketing to middle-aged men.
Also, keep in mind social media isn't really a good place to use hard sell tactics. Mention your book and link to it, but let your book sell itself.
Conclusion
As you can see interacting with your readers is crucial to promoting your ebook. Whether you use social media, do article marketing, or go on forums, ultimately all these methods use interactions with you to drive traffic to your blog and email list. There, people interact with you even more until they decide to buy your book.