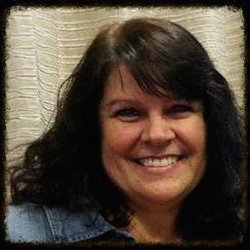 A.M. Madden is the author of  Stone Walls, as well as several other romance/romantic suspense books that have been a big hit with readers worldwide. 
Tell us something about your book. The basics: what's it about?
Stone Walls is my first stand alone in the romantic suspense category. It's about a New York City cop who is assigned to a huge case helping the FBI eradicate the mob. He meets Ella, and she makes him question everything about the man he thought he was.
How did you come to self-publish? Did you try to get published traditionally?
Not recently. About ten years ago I started to write a children's book. Once I researched how to get published, I quickly became discouraged. A lot has happened in the publishing world, and many doors have been opened for writers like me.
What self-publishing service did you use? Happy with the service?
I published through Amazon, Barnes & Noble, and Smashwords. I have been very happy using them as my sales outlets.
What avenues have you taken to market the book? Have you gotten reviews, interviews, TV, print media coverage?
Social media has been key for me in helping to get new readers. Good reviews and Amazon ranks have also been a huge help. I've been fortunate enough to have loyal readers who have told their friends about my books. The support of key blogs, many who have been there for me since day one, has been one of the most important contributors to my success so far.
What drove you to write this particular book?
After writing an extended series, I was ready to try a stand alone. As a reader, I often enjoy reading a book that wraps the story up in one novel. Ben Stone, my main character, has been with me for quiet a while now. He's been dying to be revealed.
Is the book in any one particular genre? Is it a genre that's familiar to you?
It's still romance, but specifically romantic suspense. Everything I write will be in the romance genre in one way or another. I'm a self proclaimed romance junkie and an incurable romantic.
Who are your greatest writing influences?
I have so many. I'm a reader at heart. I will always be a reader first.
What's your writing regimen? Any tips for keeping focused?
I'm OCD and that helps when you are self employed. I always start with an idea. Once I'm ready to dive into the writing process, I pen out a quick outline. It's a rough draft that changes often, but it's a starting point for me. I then write a bio on each character. I need to connect to them, know what they feel, think, look like to be able to write their story. It weird, I know, but by the time I'm ready to write, my characters are as real to me as the people in my life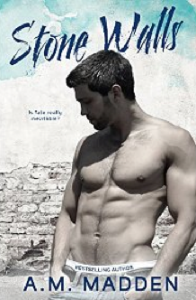 .
Would you self-publish again?
Absolutely.
Any final words of advice for those looking to self-publish?
Write the book. The hardest part is getting yourself out there. I'm a very impatient person by nature. I was once told by one of the authors I adore, "It's a marathon, not a sprint." I remind myself of that every day.