Social Media is crucial for people who are trying to break into writing. Today our focus is on Twitter and how you can improve your messaging and communications.
Twitter allows you to reach more people on a daily basis because of its global reach. Authors have known for a long time that word of mouth is still the most effective marketing tool for them to market and sell their books.
It is all about meeting, connecting and interacting with people whether they are readers, resources, support groups or other authors. Your followers can be a source of inspiration and encouragement as well as a sounding board.
Plans and Goals
For indie authors, having a social media plan is critical. You need to let people know about your books. A well-constructed plan with firm goals is a must to help market and save time.
You need more than just an account. Authors must engage the users. Here is a checklist of goals.
Build an audience for your books
Break through the barrier of obscurity – gain exposure
Focus more on communication – authors simply must engage
Building name recognition by participation
Include links everywhere and hashtags in your tweets
Compose tweets in advance for marketing your books
Stay accessible to readers. A well-constructed plan is a must. You will find out quickly what works for you and what doesn't because you are going to get immediate feedback
Content
One quick word about the content of your tweets; make your posts informative and interesting. Share links to interesting information like articles and essays.Offer something of value to your readers. Also be genuine and authentic. Tweets with only the 'buy my book' message will be quickly passed over. Your main focus should be to avoid overloading people with nonsense.
Tell them about book releases, Cover reveals and book giveaway, but keep this kind of message to a minimum.
Action
The most important point here is you must be active. Look at Twitter like it is an information exchange. Expanding your message is important. You must use links to your website, your blog, and your buy pages whenever possible.
Another important action is to manage your twitter feed. The flow of tweets allows you to only catch a glimpse of the traffic on Twitter. Use a program to filter your messages.
Also, enhance your message with pictures.
Twitter is a cost effective way to promote and communicate with readers but you must built your audience one follower at a time.
Enough of me rambling about things a good socialite already knows. Let me share with you some red meat. The following is a group of activities that will help you deal with the Twitter world.
Some Twitter Action Activities:
Expand your message past the 140-character barrier
Use the Twitter picture feature
Here is a sample tweet with extended text discussing a previous post about Book Boxed Sets on the HBS Author's Corner:
"Book Boxed Sets Gain Exposure and Sales – A Study x Outstanding Authors HBS Authors Corner http://bit.ly/1fOKXQH #RT"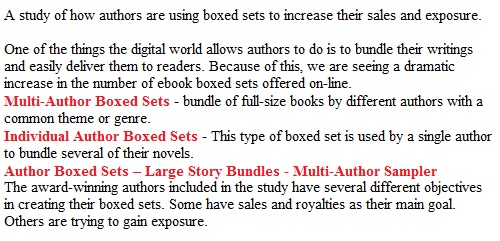 How do you create an extended tweet?
1. Create an extended message to add to your regular tweet and save it as a .jpg file.
I use a simple 'Paint' program. A picture frame with the size of 500px by 245px fits nicely on the screen. This size will hold a message of 12 lines and over 1000 characters using 12pt TNR.
Of course, the extended message can be longer but the reader would have to expand the view to read the entire message.
2. Create your regular tweet. Remember when you add a picture to your message; the message can only be 116 characters long because of the link twitter will add for the picture.
3. Add the jpg file to the tweet using the 'Add Photo' option below the 'What's happening' text box.
4. Post the tweet and the extended message to the world.
Here is another example of extended messages. This tweet highlights my novel, Game of Fire.
Original Tweet:
Game of Fire by James Moushon Top Amazon #Espionage book:#Mystery Now 99 cents http://amzn.to/19YUiX6 (plus 'Add Photo' used.)
This is how it appeared on the Twitter feed:
Game of Fire by James Moushon Top Amazon #Espionage book: #Mystery #Action Now 99 cents http://amzn.to/19YUiX6 #RT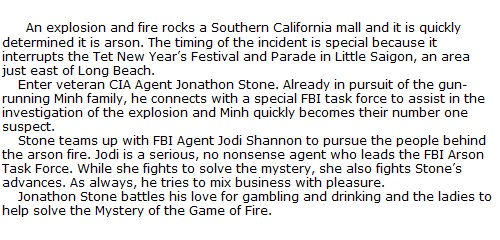 As you can see, I got a lot of bang for my tweet using the 'Add Photo' feature.
Using 'Add Photo' to expand your message
A picture is worth a 1000 words, as someone once said. Adding a picture to your post greatly increases the value of the message.
Here is an example of a picture of a boxed set cover with some text added to the picture:
Killer Femmes Boxed Set – 5 suspenseful crime novels set in exotic settings http://bit.ly/1uJmN5E on HBS Author's Spotlight: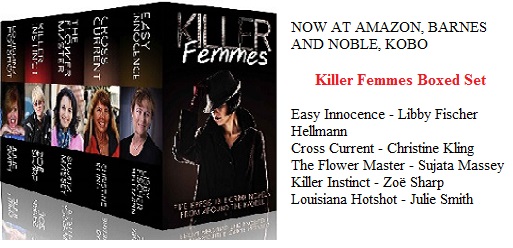 The 'Add Photo' feature allowed me to not only give the reader a link to the Boxed Sets post but to have a picture of the cover and a list of the books included and their authors. My use of pictures and in this case a banner (picture + added text) has doubled the views on the blog post.
Use Links in every message
You should always have a link in your tweet. That gives the user some place to go. Because of the 140 Twitter character barrier, you need to shorten the link ( URL) to a smaller size.
Twitter shortens all links (URLs) using their t.co service. The shortened version of the original URL will be displayed in each tweet. The original URL will be altered to 22 characters.
The only problem with Twitter's shorty is that I want to use that shorty URL on Facebook, in my emails, on my blogs and other communications. So I opt to get my shortened URL from other source to be consistent.
Here are two good programs that will allow you to do this easily. I use Bitly and Tinyurl to shorten my links. For more information, check on each site link above for instructions. This will save you valuable space in your tweets and provide consistency.
Use Amazon shortlinks to expand the tweet
This is a special type of shortlink. When it is posted, it triggers a display of a book cover with a link to the buy page. I have included a sample that shows how a tweet for my novel Black Mountain Secrets triggers the Amazon buy page.
This is the Bitly version:
CIA Agent Jonathon Stone encounters Murder & Espionage on the Colorado River in Black Mountain Secrets  #mystery http://amzn.to/PMC5T2 #RT
This is the Tinyurl version.
CIA Agent Jonathon Stone encounters Murder & Espionage on the Colorado River in Black Mountain Secrets #mystery http://tinyurl.com/nsfrv7j # RT
Slow the messages down by managing and filtering
There is lots of traffic on Twitter. Tweets are there for a few seconds and then they are gone. You need a way to slow things down so you can digest the stream of information.
Here are two outstanding programs aimed at managing and filtering the tweet activity.
Hootsuite
Here is a list of some of the features Hootsuite offers:
Auto-Schedule Unlimited Messages
Manage All your Accounts Together – connect with more than 35 popular social networks
Schedule up to 350 messages in advance to make campaign planning infinitely easier
Measure social media performance and demonstrate ROI across your networks with Enhanced Analytics Reports
Use Hootsuite's pre-made reports
Tweetdeck

Here is a list of some of the features Tweetdesk offers:
Real-time tracking, organizing and engagement system
Create a custom Twitter experience – Organize and build custom timelines, keep track of lists, searches, activity and more – all in one interface.
Find exactly what you're looking for – Create searches to track topics, events and hashtags. Refine the results with filters.
Manage multiple accounts – Tweet, monitor and follow new accounts from all—or just one of your accounts.I use Tweetdesk because I want to keep track of my Spotlight Crew (authors I have interviewed on the HBS Author's Spotlight). I just maintain a list of the authors on Tweetdesk and I can view all the tweets the Crew posts.
Plan Your Messages By Pre-writing The Tweets
Have you ever created a tweet only to find out it is more than 140 characters? Now you have a task of shorting the message to make it fit. Because I tweet the same message about my books and blogs periodically, I needed a way to be able to cut and paste the tweet and know it is going to fit the input box. Also I wanted to keep track when the last time I posted that tweet.
So I use a simple Word document, create the tweets and keep track when the last time I posted that tweet. I call it my HOT LIST. Here is a sample of my list. Maybe this will give you an idea or two:
A Hot List
Developing an Author Website – A Marketing and Communication Study Post
Outstanding authors including Developing an Author Website Study – Marketing and Communication at Authors Corner.
Develop Readers List
Authors: Develop & Use a Readers List – A Study. Check how over 25 outstanding authors use a readers list
Ebook Marketing: Boxed Sets are Gaining Exposure and Sales
Ebook Marketing: Boxed Sets are Gaining Exposure and Sales. Check how outstanding authors use sets http://bit.ly/1fOKXQH#RT
(This is the tweet from the Expand your message section above)
The list goes on for over 30 pages. I keep the hot items on the top of the list especially when I am in the middle of a new release, a promo or I have posted a new information blog at HBS Author's Corner
New Twitter Feature: #AmazonCart
Twitter has added a new Amazon Buy feature to help readers buy your books directly from the Twitter platform rather than exiting Twitter and loading the Amazon app. The user can do that by clicking the View Summary. The reader can view the display of the cover, a link to the Amazon buy page and the hashtag (#AmazonWishList).
This is what Twitter announced:
"The user will be able to add products they see on Twitter to their Amazon.com Shopping Carts without leaving Twitter. Now, when you send a tweet that includes an Amazon.com product link, Twitter users who have connected their accounts to Amazon will be able to add the product directly to their Amazon.com Shopping Carts simply by replying to the tweet and adding "#AmazonCart." They will receive a reply tweet and an email confirming the Cart add and they can complete checkout on Amazon.com at their convenience. You may begin to see replies containing "#AmazonCart" to your tweets with Amazon.com product links. These replies can also give you a good idea of which followers are engaging with your tweets.
For more information about the feature, visit www.amazon.com/AmazonCart. To learn about how you can leverage #AmazonCart to drive your next book launch or promotion, reach out to amazoncart-partnerships@amazon.com."
I think the jury is still out on this new feature. You can accomplish the same thing by using a short URL from Bitly and let the reader have complete control over what they buy. Here is the link to my novel, Game of Fire. http://amzn.to/19YUiX6
You will see by clicking the link you are sent to the Amazon buy page. You can return to the original tweet by just exiting the Amazon program.
Another New Twitter Feature: Pin Your Messages
This new feature lets you set one of your tweets as the first tweet when someone views your Twitter profile.
I chose to PIN a tweet about my novel Black Mountain Secrets with extended text discussed above. You can change the first tweet by just going to the More option (…) and selecting a new tweet to PIN. You can also UNPIN your primary profile tweet by using the More option (…).
Here is a sample of my profile primary tweet. It will remain the first tweet a viewer will see when they visit my profile:
Conclusion

Hopefully some of the ideas presented here will help you expand your Twitter message and give you more control. Twitter has a huge potential but it is time consuming. The challenge is to strike a balance between the time spent writing and interacting with others. And there definitely is a learning process here.
The landscape of the book publishing market has changed and Twitter is not a magic marketing bullet. But Twitter can be a powerful tool for reaching out to readers.
As one author told me in a recent interview, "Without it, I doubt anyone would have ever read my books."
 Post authored by James Moushon, a Mystery Writer and writing industry blogger and HBSystems Publications, a Publisher of ebooks and the sponsor of the following blogs:
HBS Author's Spotlight Top Shelf Author Advice
eBook Author's Corner HBS Mystery Reader's Circle