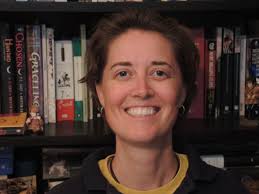 T.B. Markinson – Senior Reviewer at SPR

Lives: London, UK
Occupation: Writer and Reviewer

T. B. Markinson is an American writer, living in England. When she isn't writing, she's traveling the world, watching sports on the telly, visiting pubs in England, or taking the dog for a walk. Not necessarily in that order. T. B. has published A Woman Lost, Marionette, Confessions From A Coffee Shop, and Claudia Must Die.

Hello SPR fans and visitors! My name is T. B. Markinson and I've been reviewing books on SPR since 2012. Partnering with SPR has been a wonderful opportunity and I often tell people I've learned more from this experience than I did in college. That might be a slight exaggeration, but I believe one of the best ways to learn is by hands-on experience.
One of the aspects I love the most is the variety. I've read books ranging from middle grade fantasy to books on Indian politics. It's fantastic!
My day job is writing. Each morning I start off my work day by answering emails and taking care of mundane business details. This way I won't stop during writing or reading to distract myself. I've found this works best to keep my procrastination to a minimum. Once all the little details are done, I turn everything off and write.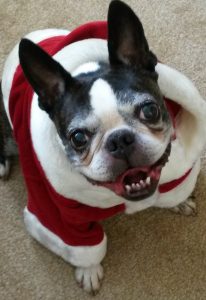 By mid-afternoon after I take my dog Miles for a long walk, I'm ready for the second part of my day, which involves reviewing books. Don't get me wrong, I love to write, but I have to admit this is my favorite part of the day. It's wonderful to curl up on the couch, flip open my Kindle, and read.
It's not all fun and games. I have a notebook and pen handy and I jot down numerous notes for each project, including plot points, characterization, grammar errors, and what I think is working and what's not. When reviewing books I like to stay focused on my responsibility to each and every author. I'm always honest and hopefully helpful.
When I complete a book, I'll write out notes for my review, but I don't start the actual review for at least a day. I've always been the type to let things percolate in my head and I think it's imperative not to rush a review. This allows me to be fair and balanced with my reviews. I usually write my reviews in the morning when my brain is fully functioning and this allows me to stick to my afternoon reading schedule.
I feel lucky to be a part of the SPR team. Cate and Henry are always supportive not just to the staff, but to the self-publishing community and it's an honor to play a small role at SPR.
 To find out more about T.B. Markinson, check out her Author Page here.
[divider]