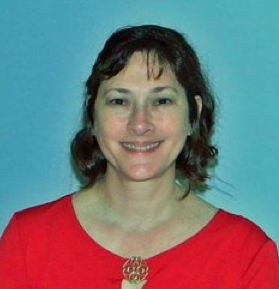 Tell us something about your book. The basics: what's it about?
The story behind The Sundry Worlds of Fiona is that it started out to be a film! I've always had a huge interest in movies and theatre and performers—love 'em. As an undergrad at LSU, I took almost every film studies course available. I studied film production briefly at Memphis State. I had been wanting to experiment with animation, so I started out trying to create Fiona as both a novel and a film.
To avoid the tedious and time-consuming manipulations of the characters, I tried to find objects that could move on their own. I intended to film the objects as they walked around and "interacted" with each other, and then create the dialogue and plot. Well, I couldn't find anything that worked, wind-up toys included. But then I happened upon "silk" flowers in a dollar store one day. They can't walk on their own but with wires in their stems they are easy to move around.
For the first few weeks, I went back and forth between novel and film. I took many pictures of Fiona, the cemetery and cathedral (St. Francis de Sales in Houma, Louisiana), and various other locales on Goode Street (where most of the story takes place). I tried to figure out how I was going to make a film out of these images and create some crude form of stop-motion animation. But writing and filmmaking are such different storytelling media, and they take such different kinds of energies to do. My learning curve for film production exceeded my desire to commit the time to carry out a film project, and my first love (writing) won out.
What drove you to write this particular book?
I love my childhood and wanted to write something of my growing up years, but I wanted to write a novel, not a memoir. Where and how I grew up directly influenced Fiona, its content and the setting, in particular. I grew up on a citrus farm in Chauvin, Louisiana in a community called Petit Caillou (on Bayou Petit Caillou). I have two brothers and two sisters. We all had to work on the farm, and, as a child, I thought it was kind of rough at times, but now I appreciate these experiences. It gave me happiness and fulfillment to be at one with nature and immersed in other Worlds, a similar experience that I have with the arts—arts of all kinds: novels, film, and theatre, and really, anything artfully done: journalism, essays, and any endeavor in which a being expresses himself or herself. I have always been fascinated by human behavior, hence, my eventual pursuit—and capture—of a master of arts in professional counseling.
What's your writing regimen? Any tips for keeping focused?
I draft in longhand and then revise and revise and revise. The Sundry Worlds of Fiona went through more than 30 editions. With each revision, the characters and novel became richer and more and more a part of me. I draft and revise in longhand and input revisions in the document on my computer and then print each revision. I'm a developer and need to be able to poke around in all these worlds and re-perceive and experiment, and then synthesize and refine by creating the words as poetical. I don't think I could have been a writer in the days before word processors were invented.
I have to get up early these days to be at work. I'm a counselor in an outpatient group therapy program at a local hospital. But when I'm free, I usually get up at 7:00 or 7:30, have breakfast, and pretty soon I'm writing. I might take short breaks but otherwise I work until about noon-lunchtime.
I don't really get writer's block. On the few occasions that I got stuck during the writing of Fiona, I took out some lined paper and wrote in longhand about the particular scene and character—what was wrong with the scene as it was, why I thought it wasn't working, why I was stuck on it, what possibilities existed, and before I knew it, the characters were talking, and I was back into the story again. This process opened up a portal that enabled me to pay attention to passages or characters that obviously needed more working through than others that came more readily.
I began writing Fiona mid-June 2010. I had lost my job a couple months before and was having a hard time finding another. This was a lonely, worrisome time for me. I lived with my mother for over a year. The experience of writing Fiona was blissful and saved me, for sure. But not having other writers I knew who lived nearby was tough, not only because I had no one to workshop with, but because I had no fellow writers with whom to connect, which can be a great benefit in a creative writing program, and something I thoroughly enjoyed at Kennesaw State.
I found a way to get that need met in a special way, however.
While packing up for yet another move in spring 2010, I culled the most interesting and relevant essays on writing from some old annuals (The Writer's Handbook and Fiction Writer's Market).
Every morning at breakfast, I chose one to read from over 100 brilliant essays that covered various aspects of writing fiction (and a few on film and play scripts). I communed with these writers as if they were with me. They got me through that hard time both artistically and emotionally, for I knew wherever they were in the physical world, some of their spirit lived inside me.
The essays were written by well-known authors, among them: Sue Grafton, Phyllis A. Whitney, Gail Godwin, Ruth Rendell, Evan Hunter (aka Ed McBain), Joyce Carol Oates, P.D. James, Madeleine L'Engle, John Irving, Patricia D. Cornwell, Francine Prose, Annie Dillard, Orson Scott Card, Flannery O'Connor, Raymond Carver, Tobias Wolff, Alice Munro, and John Gardner. My all-time favorite among these gems is by John D. McDonald titled "Creative Trust," an illuminating and amusing work about authors' creative pacts with readers. I will post the titles and authors of these essays on my webpage once I get it up and running.
What's your experience when you write?
Writing is like a prayer or a meditation for me, a kind of rapture and transport and security. Nothing can hurt me there. I am not anxious or fearful and don't experience any negative emotions. It's a long dream I get to watch and listen to, but I feel it even more than I see and hear it. The first part of writing a story is experiencing the characters and events, and the second half or so consists of refining the language by making it more precise and more lyrical. This second part facilitates my getting to know the characters even more deeply, and cues me to any false notes. Really, throughout the writing, I am making connections among words, names, places, events, situations—everything. Probably seventy-five percent of the time when I look up a word in the dictionary, I find another word that's perfect for somewhere else in the draft that deepens the work, a kind of bibliomancy, except that it's the divination of the story, rather than a foretelling of the future of real persons in real life.