I'm an indie author and shortly after I self-published my first novel, Inside the Outside, I wrote my first article for Self-Publishing Review, which was called "A Self-Publisher's Manifesto" (I published an extended version of that article on my website, which I re-titled "An Indie Author's Manifesto"). As I prepared to self-publish my second novel, The Vampire, the Hunter, and the Girl, I found myself thinking a lot about what it means to be an indie author and how I feel about it. So, I decided to talk about it on my podcast in "Episode 60: Being an Indie Author," which you can listen to in its entirety by pressing the play button below: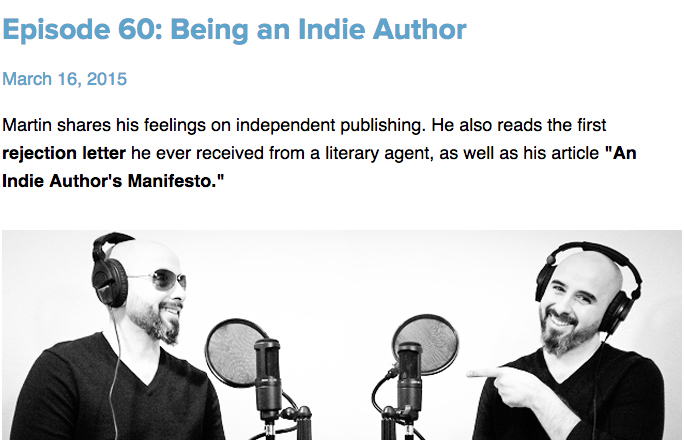 A few of the topics I covered:
The amazing opportunities indie publishing offers
Why I wrote "A Self-Publisher's Manifesto"
My first rejection letter from a literary agent
Indie Publishing vs. Traditional Publishing
In general, I don't begrudge any anybody involved in traditional publishing and, given the right circumstances, I'd be open to engaging in traditional publishing. But, at this point in my career, I love being an indie author and—by extension—an indie publisher and I take great pride in being part of the indie community.