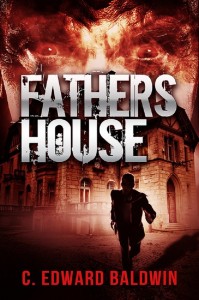 The town of Duraleigh, NC, has had an astonishing turnaround. Once a den of iniquity, with drugs and sex workers on every corner, over a decade of work by county officials and local figures has seen major improvements in every category of crime each year ongoing. Touted as an epitome of what America's cities can strive for, the movers and shakers of the town have unspoken rules and relationships to maintain their records, and one of them concerns a certain well-renowned home for under-priviledged boys.
"Uncle" Mayo Fathers seems by day to be nothing more than a kindly man concerned for the well-being of the most downtrodden boys of the country, well-respected and well-funded for his efforts. But when the right potential walks through his doors, and the right trouble turns up on his front yard, a visit to the basement reveals much more about the house – and the men behind its operation – than could ever be imagined. Through the eyes of current and former Fathers residents, trapped in a game of drugs, corruption, and murder, the secret of "Fathers Disciples" is for the first time at risk of being exposed, the charge led by ex-resident and now-lawyer Ben Lovison, in this gripping thriller by C. Edward Baldwin.
Fathers House is a surprising novel, with an unassuming start that quickly becomes sickening, as a taste of what's to come. While perhaps a tad melodramatic, this introduction chapter keeps the reader on edge as we continue, and dive into the lives of different characters working, living, and investigating in the town of Duraleigh, with the recurring motif of Fathers looming in the background, lending an unknown fear and deeper significance to the mundane activities of these otherwise unassuming individuals. It doesn't take long for the effects of the secret regime to show, and as one oversight leads to another, desperate bids for survival begin to be made, and sacrifices are let loose. The book is honest and unyielding, both in its depictions of street life and the dealings of higher rungs of the social structure, and a few more horrifying chapters aside, the whole book teems with genuine experience and good research of all sides to every issue that the book involves, while remaining restrained enough that not even the worst actions taken become grotesque.
The majority of characters are realistic, and their lives are well thought-out and interesting. Whether dealing with a lawyer and his in-laws or an up-and-coming young rap artist trapped in the threat of a false murder charge, every story is a necessity in the greater plot, and is delivered effectively. The only particularly unusual element is an 11-year-old "Prodegee" who speaks and acts with intelligence and maturity far beyond what is really readable as a character of that age, never really showing a younger side at any point. The book justifies this to some degree, but it is one of the few parts of the book that really seems out of place for the realistic nature of the story, as do a small handful of actions taken by the titular Mayo Fathers.
Fathers House stands as an extremely strong piece of crime fiction that does great justice to every issue it encounters along the way. A classic thriller in its tough, uncertain nature, but modern and humanistic in its views of society, for all the flaws and mishaps that make up life. Author C. Edwards Baldwin has successfully published several other titles since the release of Fathers House including a new urban fantasy with themes of pro-active justice, Rememberers.
Links
Author Website
Amazon
Barnes & Noble
Goodreads