Tell us something about your book. The basics: what's it about?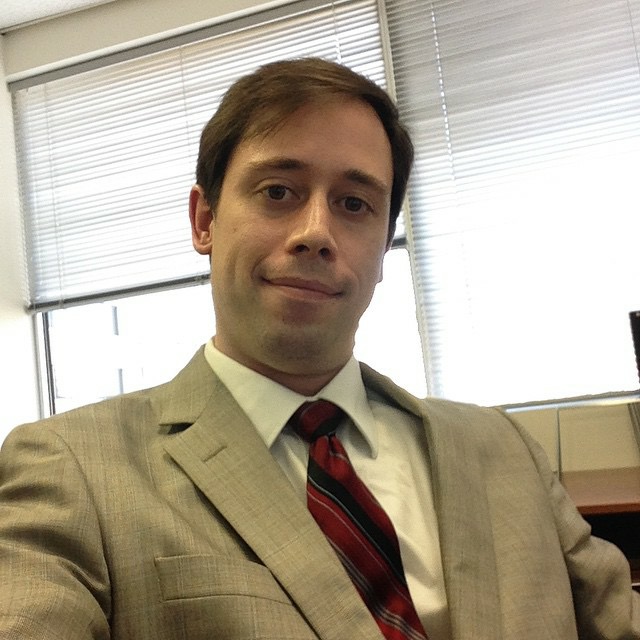 A Draemorian Chronicle begins with a Foreword which introduces the primary narrator, Sorrownote, and the Prologue introduces the advent of the civilizations as a single tribe who are segregated over conflicted ideals. It continues as a journal written by the primary narrator who travels the land and meets with representatives of the nations. Those representatives then document 200 years of history which shed light on the development of each respective civilization. Sorrownote writes his story by preceding each of these historical narratives with his own journal entries. 
After these narratives, Sorrownote then continues with his own story that covers the current day events. It begins with focus on a boy who becomes a demon and begins to fall in love with an angel. While seeking answers and possibly a cure, their adventure draws several characters together from various circumstance into a pivotal turn of events that directly influences the end of their civilization.
How did you come to self-publish? Did you try to get published traditionally?
I was originally going for professional publishing, but it's not the easiest course. My initial offer requested $32,000 per year for 5 years. Even acquiring grants and funding is a serious heartache. After my heart dropped, I began searching for alternate routes. I had never heard of self-publishing until I began researching.
What self-publishing service did you use? Happy with the service?
I ended up signing on with CreateSpace. Their service is amazing! I have posted two revisions now without conflict, and even added several black and white illustrations at no extra charge. The cost of the book is minimal in bulk, although slightly deceiving. I'm from Canada and all the pricing was in US Dollars. After it crossed the border, the shipping company handed my books to another shipping company who gave me an additional S&H charge. I was not impressed, but the cost per book ended up at about $6.50 Canadian Dollars for a 212 page book. I have a local printer who would print the book for $8.50 in bulk, and that's the best I can find.
What avenues have you taken to market the book? Have you gotten reviews, interviews, TV, print media coverage?
I went to Kirkus at first, although I was not impressed with the quality of the review. Especially for $450 USD. I've had a couple other reviews written and prepared a Facebook site. At the moment, this is my major focus.  I've also signed up for Inkshares, which is a crowdfunding site. If I am able to pre-sell 1000 copies by July 28, I'll obtain professional editing and publishing, plus exposure onto 50+ sites.  From their track record, releasing a fantasy with that kind of a goal is a little farfetched, but I'm not letting it hold me back.
What drove you to write this particular book?
Honestly, it was a vision. When I was 16, I had a great ambition. I wanted to release a book, film, and video game. Each of them would be released on the same day. Each of them would tell the same story, but from different perspectives. Unfortunately, I didn't have a complex story in mind. All I had was this great franchise idea.
When I was younger, I wanted to be a comic book artist but I also loved to write as a hobby. I had written several short stories. As the years went on, I invested my time pursuing a career in engineering. My stories never fell away and I did abandon the project to some extent. Around 2008, I had some downtime during the recession. I had a great insurance claim and was working part time so I ended up thinking about my book again. I put my pen to the paper and started drawing.
I loved to draw pretty much anything. Salvador Dali was one of my greatest influences, so I would just draw whatever came to mind on my free time. I started to focus on my book and the ink just flowed. I developed fifty or so illustrations. I began to realize that all those short stories were cohesive and could become a greater plot. My story began to take form using my life witnessing and experiences as a catalyst. The content was too great. I had to divide the story into a book series.
Is the book in any one particular genre? Is it a genre that's familiar to you?
The first book: Definitely. The first book is mostly fantasy and is designed to deliver perspectives on many subjects, from the superficial to the philosophical. The second book takes these fantastic characters and pits them in a world of advanced technology (sci-fi), the third book covers a war but also goes on to discuss a much broader history before the 200 years of events (war politics), the fourth book then goes into a right of passage where two of the characters are being raised to become king and queen (literary fiction), then the final book is a rendition of Revelations (Hollywood action).
Tell us more about this series.
Well, as I mentioned before, the project was originally intended to be a book, a movie and a video game. Although I have made it into a series of books, it is still my intention to continue this as a franchise. The books were designed in such a manner to deliver an overall view of the world while capturing several concepts and philosophical perspectives.
As the story continues, its content presents itself in more substantial manners, such as in the second book where the focus is on aggressive industrial expansion to the point of decimation. The films are designed to deliver a more dramatic and evolved feel of the present day story, and draws the viewers into the hearts of the characters and the situation. The games deliver a third party perspective of how the events affect their world and what it would be like to live in it. The overall intention is to have enough crossover to make the story cohesive while preserving the benefits each media format can deliver to the whole. Every story, script, and concept has already been copyrighted, too. This first book is the floodgate for the series.
As the franchise advances, it is also my intention to sign on a few subsidiary authors. The authors will be given artistic license to advance the world and its stories, as well as create stories of their own. I plan on developing an ongoing and evolving canon system in order to maintain the stability and integrity of the franchise's content. Eventually I also plan on approving fan fictions as certified canon stories.
Who are your greatest writing influences?
C.S. Lewis would be my primary influence. He's the reason I called the series "chronicles". I loved how he was able to inspire a nation with moral fiber by using fantastic stories. I also loved Mark Twain, not so much for his writing, but how society reacted to his writing. Huckleberry Finn, a story of a boy on a raft, is studied at Texas University to this day (or so I'm led to believe). This made me consider the most intricate of details that would advance the quality of the story. As I introduced angels and demons into the story, I began to implement views by Dante Alighieri.
Each book has several other influences pertaining to their content, such as in the second book. The second book is more influenced by works by Stephen Hawking. thoughts on the technological singularity by Ray Kurzweil, and several articles about 10th dimension quantum mechanics. One interesting concept I utilized for the artificial intelligence of Mechanus was a system of complex crystals that would link living beings to the AI. In 2012, I saw a TED video about the experiments done by Dr Miguel Nicolelis. I don't know how much it actually influenced my thoughts, but it definitely reinforced my foreshadowing into the technology in common practice.
The character Benneth Aldercain was actually a Dungeons & Dragons character of mine from back in 1999. My dungeon master gave me some room to come up with an original concept. I wanted a character who can pass through shadows, and that's when he modified it to enter the Shadow Plane. The character has evolved since then, incorporating his half-angel/half-demon blood, and the Shadow Plane effectively functioning as the End of Time, both changes being pivotal to the storyline.
What's your writing regimen? Any tips for keeping focused?
I grew up on military bases. I have this switch in my brain where I could set a task and just do it, no questions asked. When I decide to write, I can get 10,000 words in a weekend easy, all while maintaining my lifestyle. During the week, I can write 1-2,000 words per day after work.
Would you self-publish again?
Absolutely. This series has four more books coming. Book two will be released in September 2015.
Any final words of advice for those looking to self-publish?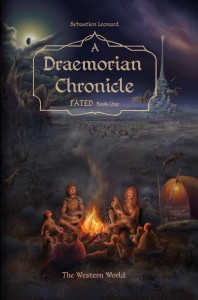 Edit, edit, edit. When you're writing for yourself, there's nothing holding you back. This is a plus, but on the same token you lose out on a lot of the milestones you may not have considered. When I first released the book, I was convinced I properly proofread it. I ended up proofreading it an additional two times. The most recent release was only a month ago.
If you launch on CreateSpace, order the paper copy for review before you go live. Use the paper copy to proofread. Believe me, it does make a difference when you have that nice cream paper to read and the book spine to hold on to. When you're reading your own book, your mind takes a different turn. It's much different than reading a manuscript. I found myself being more critical in my own perspectives and even adjusted entire segments.