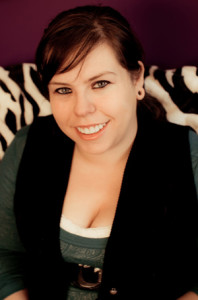 Amanda Hocking, author of Young Adult paranormal romance fiction, gained great attention with her debut in 2010 with the My Blood Approves trilogy, and later smash-hit success with the Trylle trilogy the same year, which reached over 1.5 million sales before signing with St. Martin's Press in 2012. Hocking has continued to write both series along with The Hollows, Watersong, and The Kanin Chronicles, the latter of which continues this August. Hocking broke records for self-published authors with over two million dollars in sales in 2012.
What books has she written?
Primarily an author of paranormal romance, her series My Blood Approves (starting with the titular novel) is a vampire-oriented series about seventeen-year-old Alice Bonham and two brothers that meet her attentions.
The subsequent Trylle series (encompassing Switched, Torn, and Ascend) is a more humanistic urban-fantasy setting starring the teenage Wendy, and the Hollows series (debuting with Hollowland) is a new take on the zombie genre. Watersong is a series about the newly emerging powers of Gemma Fisher, and her sister Harper's struggle to save her from the "new sisters" helping her discover them. Hocking recently began writing the Kanin series (debuting with Frostfire) about the princess of an icy kingdom charged with a self-sacrificing mission.
Hocking's books have been described, in general, as "part quirky girl-like-Hocking characters, part breakneck pacing, part Hollywood-style action and part bodice-ripping romance." As of 2015, Hocking has published over 20 titles.
The Success Story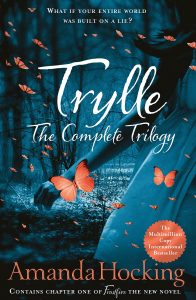 Hocking originally worked as a group homeworker until 2010, writing novels in her free time, eventually totaling 17 books before making the decision to publish them. In 2010, she did so using electronic formats to self-publish. She even became a member of SPR before success swept her away!
Within 12 months, she had sold over a million copies between nine titles. Hocking broke all previous records for electronic self-published authors, setting a new standard of what could be achieved.
She eventually signed with St. Martin's Press for a traditional four-book deal with Watersong, also selling the smash-hit Trylle trilogy. She has since published the Kanin Chronicles, encompassing Frostfire, Ice Kissed, and the upcoming Crystal Kingdom, which continues the world of Trylle.
Hocking maintains a regular blog and contact with her readers through her website, and offers contests and giveaways regularly.
How many books has she sold?
As of 2012, Hocking had made over 1.5 million sales on her own, earning around 2 million dollars, and moving on from an estimated 9,000 book sales per day in 2011.
The Trylle trilogy was optioned for a film adaptation with District 9 screenwriter Terri Tatchell, and The Hollows has been adapted into a graphic novel by Dynamite.
Her author website can be found at Hocking Books.