Kobo is expanding into author services, separating itself from Amazon KDP. From the Kobo blog:
Many of you have noticed a new "Author Services" tab popped up in your dashboard. This is a project we've been working towards for several years: offering a list of recommended professional services – cover design, editorial help, print on demand, and more – that we trust and believe offer good value for independent authors. When possible, we'll negotiate a great discount so you'll get more for your money.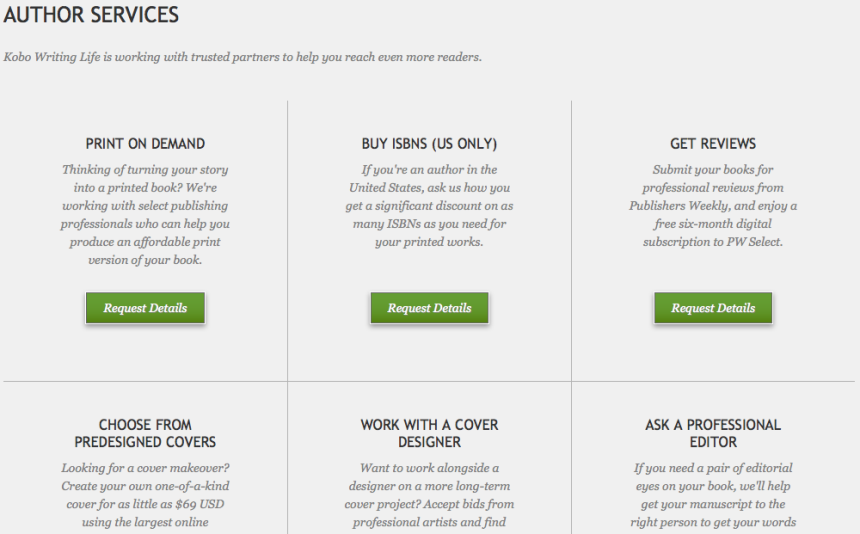 As they make clear on the blog, this is a work in project, as they're determining the popularity of each service:
We're in Phase 1 of the project: measuring your interest in each service, so we can prioritize which opportunities are most important to our authors.