Tell us something about your book. The basics: what's it about?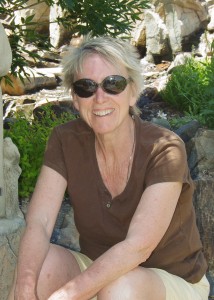 In the sequel to The Fragrance Shed By A Violet, Lin Wilder embroils characters in another complex web of dysfunctional family, deceit, revenge and the politics of courtrooms. Pulitzer Prize reporter Kate Townsend's front page story for her newspaper, The Houston Tribune, about a juror–the foreman of McAllister's jury–stepping forward to speak about the case and her concern about why McAllister was not granted a retrial galvanizes Houstonians once again: Had a Houston jury convicted another innocent person?
Dr. Lindsey McCall, former inmate at Huntsville and now Medical Director at the Prisons and Rich Jansen, Chief Warden at the prisons are faced with the all-too-familiar question of just how involved should they get as Townsend begins to dig into the background of little Annie Bridges and her mother. When Townsend reveals the details of her new investigative series: A Nation of Law: The Dark Side, Jansen is more than intrigued.
How did you come to self-publish? Did you try to get published traditionally?
I self-published several self-help books as well as a book of poetry. But when I wrote my first novel, A Fragrance Shed By A Violet, I was interested in the traditional path.  There were 3 maybe 4 agents out of the 300 maybe more who asked to read the entire manuscript but then said no for a variety of reasons. Tate Publishing called a few times. They were very interested in publishing the book and I finally published Fragrance through Tate.
What self-publishing service did you use? Happy with the service? 
For both the 2nd edition of Fragrance and its sequel, Do You Solemnly Swear, I have worked with Wyatt- McKenzie as an imprint author. Yes, I am very happy with Nancy Cleary; her breadth of experience in this chaotic industry is extremely helpful.
What avenues have you taken to market the book? Have you gotten reviews, interviews, TV, print media coverage?
Yes to all of the above- for the first novel last year. I traveled extensively doing small and large events, hired a publicist who set up radio and print attention to the book. For this new book, I plan less travel and more online marketing.
What drove you to write this particular book?
I have written non-fiction for my entire life. Quite frankly, I had considered my undergraduate dream of writing a novel an immature dream. Until this cardiologist named Lindsey McCall appeared in my mind and heart and would not go away. Then came Kate Townsend who I originally considered to be in the role of the narrator as seen in classical novels. But then she took flesh and so did a lot of others.
Do You Solemnly Swear? A Nation of Law, The Dark Side is a story I felt compelled to write for several reasons.
By definition, criminal law requires black and white interpretation of events by strangers who were not present and judged by people who hear only what they are told. By law, jurors are required to decide the fate of an individual based solely on what they hear in the courtroom. Their  decision of guilt or innocence is therefore manipulated by the prosecutor or defense lawyer with the better skills in gamesmanship.
Second, because I became aware that in an increasing number of American states, the penalties for sexual molestation exceed murder; an individual does far less jail time by murdering his victim rather than sexually assaulting her.
The ease with which an individual can be accused of sexual abuse of a little girl is astonishing. Over time, institutions, professionals and the law have formed an alliance of people who see 'child protection' as their sacred trust. The power of these people is frightening.
The maxim, innocent until proven guilty may exist only as an ideal. Extensive research reveals the bias of jurors to believe the guilt of a person merely because he or she has been convicted of a crime.
I hope that readers of this book are willing to suspend some biases and prejudices after reading this story. Perhaps becoming more skeptical and objective when making judgments about guilt or innocence whether on or off a jury.
Is the book in any one particular genre? Is it a genre that's familiar to you?
Genre. I write about what I know. And that is the life of ambitious driven women and men working in and about academic medicine and research. People who push and push for the next degree, promotion or title until one day they begin to question what they are doing and why. Originally, I considered it to be literary fiction but as I have learned about the meaning of genre realize it's more of a 'medical thriller' because the context of the stories is medicine and medical research.
Who are your greatest writing influences?
Dean Koontz but my style is completely unlike his…except for the fact that we each feature dogs in our stories. I have read everything he has written. Other influential writers are folks like Dan Pink, (Drive) Steven Pressfield, (War of Art), Robert Greene, (Mastery) James Altucher (I Was Blind but Now I See, Choose Yourself)
What's your writing regimen? Any tips for keeping focused?
I don't have a regimen, not really. When I have a deadline as I did in the last few months to get the second book done, I played mind games with a friend. Also a writer. "If I don't have 70,000 words written by March 16th, I buy the movie tickets and lunch." I was astonished at how well this worked. I exceeded my goal, almost effortlessly. Sometimes, I go through periods of goals like minimums or 1000 words per day. I prefer writing as I do now: There are no tight time pressures and so I write when I know the words will flow.
Tips for keeping focused. Hmmm…If I can't focus, I don't write. I know that sounds banal but it's the truth. During the years of writing the first novel, I wasted large gobs of energy in writing or playing at writing or staring at the computer screen. Now it's pretty simple. If I can't get a grasp on what the character is really thinking, feeling, I go do something else. Work out, go see a movie. Pour a glass of wine. You know.
But writing other things keeps me focused. I began a blog several years ago back when my husband and I were heavily into our online marketing business. My articles were on sales, motivation and working for yourself. That blog is no longer live but I learned techniques that easily crossover to writing fiction. We write because we have to get out a story, a story that takes us over. But it's nice to make some money along the way.
Would you self-publish again?
Yes. I am already two/thirds through the 3rd book in this series and just sent Nancy a synopsis so ideas for the cover could start to simmer in her brain.
Any final words of advice for those looking to self-publish?
Get an editor. Not just any editor. Expect to spend money on this new career-like any new business, you'll be in the red for a while. Perhaps a long while.
Links
LinWilder.com
Amazon
Goodreads