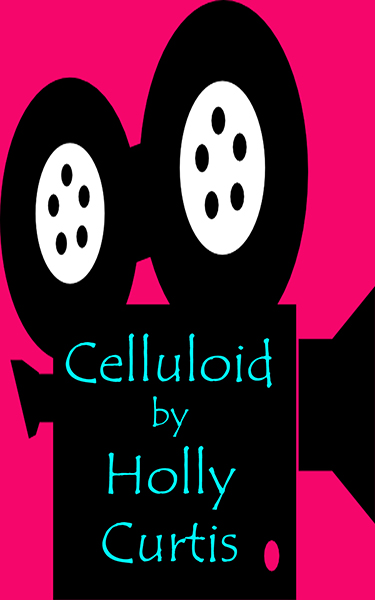 Celluloid by Holly Curtis feels like a novel written in black and white – the color of old movies, and especially Film Noir. It's not a crime novel, per se, but it is a novel permeated with the love of old movies. This is a film freak's novel through and through, and the veneration of film shines on every page.
Jimmy Clifford is sick of his life – sick of his friend Oswald's card games, sick of the drugs that don't seem to be fun anymore, and the anti-depressants have stopped working. When he finds out that his cherished local movie house, the Crypt, is set to be shut down, Jimmy springs to action to save the old theater. He organizes a cabaret to raise money. Things don't go so well, as he has to contend with performers' massive egos, and a gangster property developer who wants to shut the whole thing down.
Though Jimmy is depressed about his life, his passion for movies and the Crypt make for a heartwarming and inspiring read. The bulk of the novel is focused on the antics of cabaret performers, and Curtis could have added more criminal intrigue to the plot (plus the cover could use a tweak), but this is a nice, small story about a man trying to save his life by saving a small part of the world. Recommended especially for film lovers.