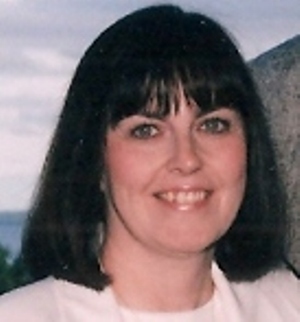 Cindy Irish is from Michigan. She used to write radio commercials. She still voices commercials, but now writes fiction, which she says, "is the same as making up stuff about businesses—except romance is sexier."
Tell us something about your book. The basics: what's it about?
The Song That Seduced Paris is about a famous singer from France who joins an international pop opera singing group called Bel Homme. That's French for "beautiful man," which he certainly is. At the first meeting between all four men, he also meets the heroine, an American ex-music teacher who's been hired to manage the group. They pretty much connect the instant they lay eyes on each other. Unfortunately, they're forbidden to get involved by the group's creator, music mogul Teddy Wilson. But since when do hormones listen?
How did you come to self-publish? Did you try to get published traditionally?
I had a great agent who loved this book—she loved all four books in this series. She's been in the business for over 30 years, so she knows everybody. Unfortunately, everybody didn't think this book or the other three had a chance in hell of selling. Name every powerful senior romance editor in New York, and she sent the books to them. They did like my writing, but they didn't think women would find singers all that irresistible. (Elvis, can you believe that?)
My agent thought selling them would be a slam-dunk, but after the first couple rejections, I was consoling HER! I'd been submitting them to second-tier agents and editors for years before her, so I was an expert at hearing "No." But she tried. For two years, she tried.
During that time, I wrote two more books, which didn't sell either.
Then she got sick—really sick—and she had to let me go. I sat myself down and asked myself, "You going to quit now?" I answered myself, "Hell no." But since everybody had already had the chance to buy my Bel Homme series and didn't, I had nowhere else to submit. Except to myself. I snapped myself up right away, and here we are today.
What self-publishing service did you use? Happy with the service?
I've been a member of RWA for years, so when I decided to self-publish, I figured I'd better attend a conference and meet people who could steer me in the right direction. I wasn't there to have fun. I was driven to find the people who would help me get where I wanted to go. I found them: The Killion Group. Check them out. Those ladies know how to get it done. I told Jenn, my formatter from there, they should print up business cards with the motto: The Killion Group. We don't dick around. Which is rather ironic when you remember what kind of books they produce.
What avenues have you taken to market the book? Have you gotten reviews, interviews, TV, print media coverage?
I've submitted my book to a myriad of professional reviewers. And yes, I paid for the privilege. I'm pragmatic. In this competitive world of writing, money gets it done. Except in the world of books, money doesn't mean it gets it done according to your will. You still have to earn it. One particular marvelous reviewer would have reviewed me for free—but I would have had to wait too long. I told her, "I'm old. I don't have time to wait." I got an excellent review. Because I paid her? No, I don't believe that for a second. Professional reviewers aren't that easy. If they don't like you, you still can't buy their praise. My Kirkus review? That one surprised me most of all. They don't slobber over everybody no matter how much it costs. And they picked my book to feature in their online magazine in October. They're so big and well-respected, they don't have to fudge on anyone's purchased review. You pay your money and you take your chances. I'm honored by all the positive reviews I've received. And let me end this section by saying I'm humbled and thrilled by the same positive reviews I've received from total strangers. Isn't it the greatest feeling in the world when someone you don't know "gets" you?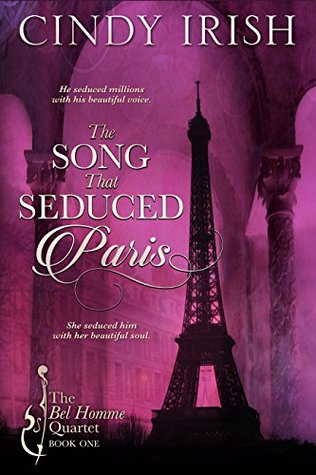 What drove you to write this particular book?
I love music. I love opera. I think both are sexy. I think male singers in general are sexier than football players, although American soldiers are right behind them in the drool column. Mostly, I love intelligent men, and classical musicians aren't stupid. But they are complicated. They're flawed like everybody else in some way. They're human just like the rest of us. It's that fragility of not being perfect, even when incredibly gifted, that I find fascinating. Ten years ago, I was sitting at my kitchen table listening to Christmas music on the TV while I addressed my Christmas cards. Suddenly, I heard male voices singing in the most sensual way. It was Il Divo. I had to know more about them. And then I had The Dream. A French celebrity was standing at a Palladian window in a British ballroom and staring through the moonlight at the stars. He had everything—yet he had nothing because he was so alone. The universe gave me a gift that night, and I ran with it.  
Is the book in any one particular genre? Is it a genre that's familiar to you?
This book is strictly a contemporary romance. There's no agenda of suspense or contrived manipulation. It's straight-on unapologetic romance. It also introduces the main characters and sets up the next three books. Book Two features the British member and an American psychic medium, so it adds the unique level of the metaphysical to it. I'm very familiar with astrology, numerology and the Tarot, having studied them for years. And I have a background in music, too. But all four books are as different as are each of the four men. 
And one other thing: if bl*wjobs have you running screaming from the room, please be assured my books are much, much more than that. Don't let the opening scene in my debut novel scare you away.
Who are your greatest writing influences?
Nora Roberts. I pick up one of her books, and I get right in the zone of loving the written and unwritten word.
This next one will surprise you. I am most inspired by the late John O'Donohue, an ex-priest from Ireland. My one regret is that I never got to meet him. That I never even knew of him while he was alive. His writing touches my soul. His picture is smiling down at me right now.
What's your writing regimen? Any tips for keeping focused?
I write until I can't write anymore. Every day. I was taught by Nazis—I mean, nuns—so when it comes to discipline, I have zero patience with someone who wants soft and kind words to help them do it themselves. Quit whining. Quit procrastinating. There's no great secret to writing a book. Sit your ass down and rip open your chest, and let your soul pour out of you. If a story is calling you, listen to that voice. It chose you. I believe every story is already written, but it's us who reaches into the ether and chooses it for our own. Don't let your chance pass you by.
Would you self-publish again?
Not only will, but am.
Any final words of advice for those looking to self-publish?
Yes. Believe in yourself. Don't ever lose that fire in your belly. Realize right now no one is ever going to love your characters more than you do, so don't get all bummed out when people don't kneel at your altar. Put up inspirational words that keep you inspired during those times when you're sitting at your screen wondering if you've lost your mind for committing to doing this.
I'll share my two pieces of inspiration that right now are staring back at me.
One is a Post Secret. It says: Fuck convention. I want to make an impact.
The second one is an Esther Hicks/Abraham quote:  In your action, you lose sight of the vision. You lose sight of your trust in the process, and you just bang around in a sense of futility. Hold the vision and trust that the Universe will acclimate to your vision. Hold the vision . . . and trust the process.
My final words: And not only trust the process. Trust you were given your story for a reason, and that reason was to breathe life into it, the way only you can do. It took me ten years to get to this place in my writing career. Are you willing to work for ten years in seclusion if that's what it takes? If your answer is yes, then my money's on you.
With all my heart, I want to thank you for sharing your time with me.
 The Song That Seduced Paris is free Dec 7 -11, so get your copy here now!