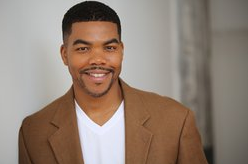 After spending over a decade in Corporate America, Terrance J. Pinckney decided to pursue his literary passion after being laid off. Having published his second book along with his recent enrollment into Seminary, Terrance seeks to write stories that have a spiritual message which he hopes to share with readers.
Tell us something about your book. The basics: what's it about?
The Trial of Garrett Palmer is about a man whose soul is on trial.  It is about how the choices we make affect those around us.  The main character, Garrett Palmer, is born into a circumstance which leads him down a dark and deadly path and is eventually held accountable by the ultimate judge during the ultimate trial of life for the choices he's made.
 What drove you to write this particular book?
I wanted to tell a tale of faith and redemption from an unorthodox perspective.  Growing up, I was a fan of the crime story genre.  As I matured and chose a path of ministry, I used my adolescent affinity for these types of stories in writing The Trial of Garrett Palmer.  I didn't want to write the typical faith based story, which lead me to ask the question: Who is truly worthy of forgiveness?  So, with that, I postulated whether or not those gangsters I grew up watching on film were ever held accountable for the lives they've lead. 
 What's your writing regimen? Where do you do your writing?
I'm a morning person so I do my best writing at the beginning of the day.  It's not unusual for me to write for up to 8 hours a day so I tend to write as if I have a regular 9 to 5.  This might sound odd, but I need an active environment to stimulate my creativity so I most often find myself at one of my favorite Starbucks when I need to write.   
Who are your greatest writing influences?
Though I'm an avid reader, I am more a fan of filmmakers than authors so my writing is more so influenced by the films I've watched than any books I've read.  The Godfather trilogy served as a source of inspiration for this story.  
Is the book in any one particular genre? Is it a genre that's familiar to you?
Religious/spiritual fiction, Mystery, Suspense, Thriller are the main genres that describe The Trial of Garrett Palmer.
How did you come to self-publish? Did you try to get published traditionally?
I wanted to put my graduate degree to use so I decided to learn the necessary steps in publishing my work.  The goal is to establish a publishing company under my Living Waters Entertainment, LLC umbrella. I made a not so sincere attempt to get published traditionally but soon became disillusioned with it.
What self-publishing service did you use? Happy with the service?
I didn't use a self-publishing service per se, I did some research and put together my own team of professionals to bring this story to market.  I have established relationships with editors, book cover designers, and book marketers which allow me to manage all of my literary projects independently.  
Would you self-publish again?
Self publishing, for what I want to accomplish, is the only way to go. 
Any words of advice for those looking to self-publish? Any big missteps/successes?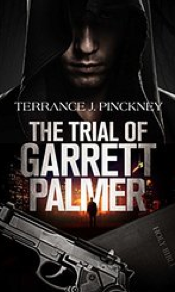 Don't be afraid to tackle the decision making on your own.  What I mean by that is; don't think that the boutique self-publishing services are your only option.  Take a look at the services they offer and see if you can handle it on your own.  The boutique shops offer multiple services but are not great at all of them.  To get the best outcome, shop around for individuals who specialize in those services.  This will benefit the independent publisher in both quality and cost. 
What's next on the horizon for you as an author?
There are two more books on the horizon regarding Garrett Palmer.  In the sequel, the audience will be given more background on Garrett as he fights to save those who have been seduced by the dark side as he once had been.  The third and final book will be a very interesting look at how Garrett's redemption has affected the lives of those he comes into contact with.