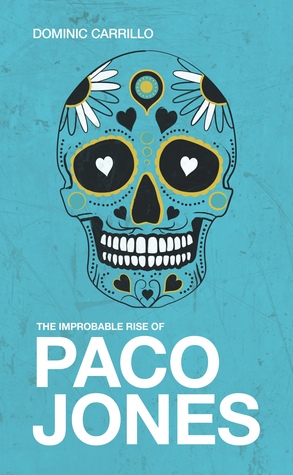 The Improbable Rise of Paco Jones by Dominic Carrillo is about the awkwardness of teenage years through the eyes of Bi-racial Paco Jones. Paco transfers to a rich high school from a poor neighborhood. It doesn't help matters in his new environment that he's fairly odd-looking, with an unsightly birthmark on his neck, pigeon toes, and overly-hairy arms, so he's teased mercilessly by his classmates. He then falls for the most popular girl in class, who has a boyfriend, and is tasked as an eighth-grade Cyrano by her boyfriend. Soon Paco finds himself at the center of a whole lot of middle school drama.
Paco is a believable and eminently likable character, as is the object of his affections, Naomi Fox, who's not just one of the "beautiful people," but a fully-realized person all her own. It's a story about being true to yourself, while exploring heady issues of racial identity and superficiality that affect us all – not just in the teen years.
Though the racial component of Paco's alienation is of course paramount, this is a book for anyone who's felt like they're on the outside looking in. The setup for the book is very familiar, but Paco has such an engaging voice that you'll want to befriend him while he's being tormented by his classmates; the reader is propelled to keep turning the pages to see if things turn out all right for Paco in the end. Ultimately, the book is uplifting and hopeful, with heart-wrenching moments along the way, which make Paco's rise all the more affecting.
Links
Author Site
Twitter
Amazon
Goodreads