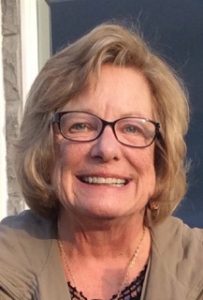 I have always strived to embrace Helen Keller's belief that "Life is an adventure or nothing at all." That has helped sustain me as I confront the challenges of aging, and as I am forced to accept that I am a mortal being who will die. My writing helps me feel vital and gives me a sense of purpose.
Tell us something about your book. The basics: what's it about?
The Hourglass: Life as an Aging Mortal confronts death and its precursor, aging, head on. It offers ways we can ease the burdens and enhance the joys of growing old.
What drove you to write this particular book?
Eight years ago, within a six month period, my mother, my aunt and two of my dear friends died. During that same time I was told by my doctor that I could drop dead from Sudden Death Syndrome at any moment. Hoing to turn fear and grief into something positive, I began writing The Hourglass.
What's your writing regimen? Where do you do your writing?
I have a wonderful wood panelled office on the second story of our house. From one window I can see the Bay and, beyond, the Pacific Ocean. From another, I can watch the Canadian Rocky Mountains emerge from the cloud banks. I spend most of my waking day in my office either writing, or doing research, or working on plot outlines.
Who are your greatest writing influences?
From a philosophical perspective, Doris Lessing and Nikos Kazantzakis have had a great influence on my thinking. I enjoy writing emotionally intense psychological thrillers which explore the nature of good and evil, and have been influenced by Barbara Vine, Patricia Hysmith, and Ian McEwan.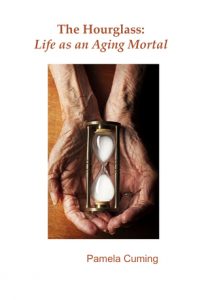 Is the book in any one particular genre? Is it a genre that's familiar to you?
The Hourglass is psychological nonfiction, and self-help. In subject matter, it is similar to a memoir I published years ago when my husband died of a sudden heart attack. That book was entitled Widow's Walk.
How did you come to self-publish? Did you try to get published traditionally?
I have published four books through traditional publishers. When I failed to attract the interest of an agent for my first novel, The Stranger Box, I turned to self-publishing. I got so comfortable with the process that I decided to go that route again when The Hourglass was ready for publication.
What self-publishing service did you use? Happy with the service?
I used Amazon's CreateSpace, and was very happy with the service.
Would you self-publish again?
Most definitely.
Any words of advice for those looking to self-publish?
Get comfortable with the idea of self-promotion. Don't be shy about asking your friends for reviews.
Any big missteps/successes?
The first time around, I expected too much from the service providers I hired to help me promote the book. I left it all to them, and didn't take on enough the responsibility myself.
What's next on the horizon for you as an author?
Another nonfiction book on staying empowered as you age, and another novel about an boy with asperger's syndrome who gets caught up in a family in crisis in the midst of the financial meltdown of 2008.
Links
Author Site
Twitter
Amazon
Goodreads