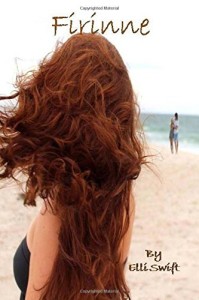 It's a new beginning for Mia O'Halloran, and in a sense a homecoming. After a long twenty years enduring the worst that London has to offer and a life of drugs and selling her virtues to make ends meet, a heady mix of nostalgia and fear is a cold shower for Mia as she returns to face up to her past, all in order to make a better future for herself. After all, home may be where the heart is, but it is also where some of her worst memories lay in wait, and the abusers that had made her London hell a blessing. There are unexpected surprises, too, as Mia is not the only one looking for resolution: her estranged daughter, Firinne, has finally come to find her biological mother who left her behind as a baby, and she wants answers.
The story is a roller coaster of emotions, delivered in an honest and endearing manner. The book understands that nobody's perfect and that even the worst things can be done by good people, and vice versa. The truth is rarely easy to find, but will Mia be able to put her ghosts to rest for good? Find out in Firinne, which is in turns heart-wrenching and compelling.
Content warning for violent and sexual content, including sexual abuse, as well as strong language.
Links
Author Site
Facebook
Amazon
Goodreads