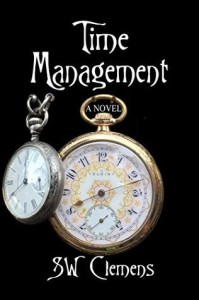 When protagonist Jeffrey Porter's father Randall suddenly goes missing, he moves his wife and children back to the family ranch in Santa Cruz to investigate. While searching the cellar, Porter uncovers a portal to the past where he meets the Kimbralls, the family who lived on the ranch in 1870. Porter and the Kimbrall patriarch Augustus embark on a mission to find Randall but the unpredictability of time travel and the portal itself make this a perilous pursuit. When they hear rumors that Randall is involved in labor disputes that have angered local farmers, they realize his life is in danger and time is of the essence.
The implications of time travel have been explored elsewhere but S.W Clemens makes them unique in this compelling and unpredictable story of two families and their intertwined fates. Tighter editing might have improved the pacing – there are some diversionary episodes that don't serve a purpose and Clemens is a bit heavy-handed on political and philosophical digressions. Some fish-out-of-water moments provide entertaining levity as Jeffrey introduces Augustus to zippers, indoor plumbing, modern transportation, and Jeffrey learns the ropes of 19th century farming.
While the premise of the time traveling portal is not new, this is an inventive novel with a heartwarming conclusion that celebrates family and community, and the sacrifices we make for the ones we love.
Links
Author Site
Facebook
Amazon
Goodreads