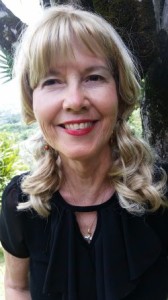 The memoir Angel Hero: Murder in Hawai'i, A True Story by Lizbeth Hartz tells the story of 30-something Liz when she found true love in the early 80's. Her heartthrob Vic gave her back her voice, squelched since childhood. He also inspired Liz to keep writing until she finished this 3rd and final edition of her book about him three decades later. Author Lizbeth Hartz explains more about her book and why she wrote it.
Tell us something about your book. The basics: what's it about?
Angel Hero is a true crime romance memoir, with names, locations and dates changed to protect the innocent. It's a story about the love between Lizbeth and Vic, interrupted by his jealous, violent pal Jaku. The book's themes involve facing your fears, telling your truth, answered prayer, and love stronger than death.
What drove you to write this particular book?
To capture the awesome and awful events surrounding the death of my dearest friend Vic. I vowed to keep writing until I could write his story so well that people would clamor to read it. I wrote and rewrote again and again about how fear locked me in chains and stole my voice when his killer stalked me. About a dream revealing the truth about why Vic was murdered, but only after I'd told the detectives my truth. About feeling Vic's spirit circling all around me. All of these things compelled me to keep writing.
For the first 29 years, I wrote a dozen versions of my book, all of them disguised as novels. The last thing I needed was for the gunman to find out what I'd written about him. But these versions didn't satisfy me because I wanted to tell the truth about what happened and how true love lives past the grave.
Last year, after the killer died, I put out a 2nd edition. I was finally free to call this book a true crime romance memoir. For the 3rd edition, I'm delighted to have a new subtitle: "Murder in Hawai'i, A True Story."
I'm hoping that knowing this is a true story will leave my readers with a lantern in case they ever need it during their darkest night. My wish is that all people, especially those who, like me, must face something truly terrifying, find comfort in knowing they never need to be afraid, not even when the rain sets in.
What's your writing regimen? Where do you do your writing?
I usually write mornings after meditating or doing some Tai Chi. After dinner, I edit what I've written and write some more, usually at my computer desk.
Who are your greatest writing influences?
The red thread running through my faves: stellar writing that grabs me, shakes me, and won't let go until I've finished the book. Not even then. I especially love the following:
As a child: Ray Bradbury's fantasy stories. J.R.R. Tolkien's Trilogy of the Rings. T.H. White's The Once and Future King.
As an adult: Memoir: Mary Karr's The Liar's Club. Satire: Mark Twain. Metaphysics: Jane Roberts' Seth books. Humor: James Thurber and Garrison Keillor. Mystery thriller: Carlos Ruiz Zafon. Magical realism: Isabel Allende.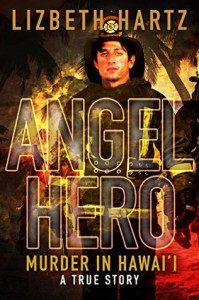 Is your book in any one particular genre? Is it a genre that's familiar to you?
It's a memoir. To break it down into sub-genres, it's a true crime spiritual romance. Since the names, dates, locations, and descriptions were changed to protect the innocent, it's also a fictionalized memoir. But the events are true, so it's different than most memoirs, which are either based on a true story (with events changed) or nonfiction (nothing changed.) Therefore, my book is difficult to categorize. The memoir genre is quite familiar to me, as I've read quite a few memoirs. But never one like mine.
How did you come to self-publish? Did you try to get published traditionally?
In 2013, when I was ready to publish my book, I didn't want to try and find a traditional publisher because I didn't want to have to wait years before publication. And I wanted to have the final say on my book content. So I formed my own publishing company, Mighty Quill Press, and published the 1st edition, titled "Angel Hero, Inspired by a True Story." I called my book a novel to lessen the chances that the murderer, out on parole since 1992, would find out what I'd written about him and come after me. In 2015, I self-published the 2nd edition after the killer died. Only then did I feel safe to call my book a memoir with names and dates changed.
Since book distribution is the main dividing line between self-publishing and publishing with a traditional publisher, and since I wanted to sell more books, I contracted with Kwill Books in April of this year. Part traditional publisher and part marketing specialist, Kwill published a 3rd edition of my book Angel Hero, Murder in Hawai'i, A True Story in July, 2016. Editor Cate Baum designated the new e-book a true crime romance—less convoluted than what I'd called it (a true crime, true love, fictionalized memoir.) She skillfully partnered with me on editing, creating a better subtitle, a fantastic new cover, a book trailer I'm thrilled about, and more.
What self-publishing service did you use? Happy with the service?
Well, I used myself, so I was happy with the service, as far as it went. Problem was, I didn't know how to advertise and use social media well. Because of this, not many people discovered my book.
Would you self-publish again?
I don't think so. It's so helpful to have a publisher like Kwill who is skilled at promo work and also functions as a traditional publisher.
Any words of advice for those looking to self-publish? Any big missteps/successes?
I think it's a good experience to learn the steps that go into publishing. Finding out about formatting, editing, building a website, blogging, etc., made me understand and respect what publishers go through. I recommend writers very carefully check out freelancers before hiring them, and pay by PayPal just in case they need to file a grievance later.
What's next on the horizon for you as an author?
I'm collecting material for an anthology of true stories about people who, like me, have had spiritual experiences that transformed their lives. And I'm finding out about writing a column giving sage advice from my fiancé Barry, a gifted chiropractor whose patients love him because he's the Doc who always fixes their backs.