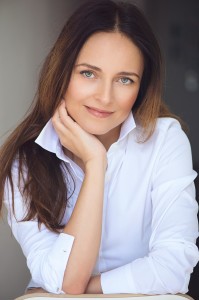 I'm Patricia Nedelea, a former actress, stand-up comedian and academic who has decided, after two PhDs, four MAs and two BAs to give all that up and become a full-time writer. I'm currently living in Transylvania and Constant Guests is my first novel.

Tell us something about your book. The basics: what's it about?
It's about Isa, a cynical, damaged party girl adrift in a Paris of drugs and fleeting hook-ups. Her life is abruptly changed when she finds out that her childhood has been fabricated and she has to face up to searching for the truth about her family. But she soon discovers that she''s not the only one searching for answers, and that her life is in danger. As she's drawn into a dark labyrinth of ancient mysteries involving a long-lost pack of tarot cards, Isa has to decide who she can trust – and whether she can love.
What drove you to write this particular book?
Well, research did – as boring as it might sound. I've done five years of doctoral research on tarot history in order to get to a disappointing yet inevitable conclusion: history doesn't answer the questions why, when and by whom was tarot invented. And I thought, where history doesn't have answers, fiction must come and take its place; I should use the research I've done for creative purposes. This is how the idea of this book was born. Indeed everything Charlie the librarian claims about the history of tarot is accurate historical data. And all of the aristocratic women evoked by the medium are related to the history of playing cards.
What's the most important thing people should know about tarot?
Tarot history has nothing to do with fortune-telling, magic and occult. That's a fake history, a common misconception started in the nineteenth century by some French guy. In reality, tarot cards were probably invented in the fifteenth century for moral and pedagogical purposes.
What about the tarot images included in the book? Are they real?
These tarot cards were especially designed for Constant Guests. They were imagined in every detail by me, but they are all based on real or possible tarot images, or other images from the fourteenth century. I believe that the first tarot deck ever made might actually look like this one.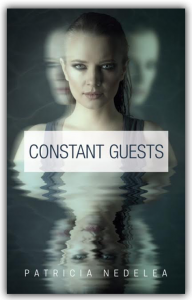 What's your writing regimen? Where do you do your writing?
The most disturbing thing is that the best ideas come to me at night, while I'm almost asleep. So I have to wake up and write them down on my phone, in order not to forget them the next day. I used to do this almost every night. But there's nothing unusual about the writing process itself – it mostly happens at home, on the couch, in complete silence.
Who are your greatest writing influences?
I'm not influenced by my favourite books and authors, but by all sorts of TV shows with vivid action and strong characters, such as Breaking Bad, Dexter, Orphan Black, Lost, Game of Thrones, Fargo, Rome, Peaky Blinders, Mr Robot and so on. I'm still a fan of all these shows.
Does Constant Guests fall into any one particular genre? Is it a genre that's familiar to you?
Constant Guests is a hybrid genre, a mix of thriller, historical fiction, adventure, mystery… and there's even a bit of romance on top. Weirdly enough, I'm not very familiar with these genres, I mostly read memoirs and fantasy books, and I'm a magic realism fan.
How did you come to self-publish? Did you try to get published traditionally?
Not yet, but I might try it as well. This is my first book, so I'm still experimenting.
What's next on the horizon for you as an author?
Only after finishing Constant Guests I realized this could easily be the first volume in a trilogy. No kidding. I mean, that's not a must, the whole story might stop here as well, but I already started to see sequences from the second and the third part. But first let's see what the readers say about my book, in order to make plans for the future.
Links
Author Site
Facebook
Pinterest
Instagram
Amazon
Goodreads