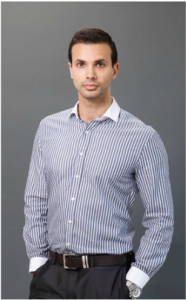 Rhys Hagan is the acclaimed Australian author of Hunting Taylor Brown. He regularly draws on his experiences as a soldier and, years later, as a member of a religious cult to fuel his high-octane plots and deep, intense characters.
Tell us something about your book. The basics: what's it about?
A mob boss' daughter is kidnapped which sends him on a rampage throught he city of Shoremont to get her back. Meanwhile, ex-marine turned school teacher, Ryan Hall, is on a leisurely weekend hike to escape the monotony of his life when he stumbles across the girl in the woods. Her father, suspecting him as the kidnapper, places a bounty on his head.
While bikers, assassins, crooked cops, and gangsters emerge from the slums of the city to kill Hall, his friend, Jesse Wishman must put his detective skills to work to absolve him before he's killed.
What drove you to write this particular book?
I've always loved crime and thrillers. Whether it's a novel or a movie; I love watching, reading and experiencing a good story. When I coupled that with my passion for writing and storytelling, finding the motivation was easy.
What's your writing regimen? Where do you do your writing?
I do my writing anywhere. Having Microsoft Word on my phone is the best move I could've made. As long as I dedicate half an hour a day to writing and some additional time to promotion, I'm happy.
Who are your greatest writing influences?
George Orwell, Agatha Christie, Sir Arthur Conan Doyle, Christopher Nolan/Jonathan Nolan, Christopher McQuarrie, and many more.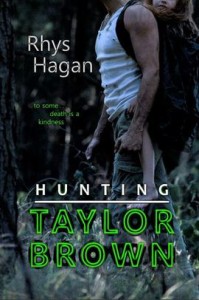 Is the book in any one particular genre? Is it a genre that's familiar to you?
Mostly a thriller, although it could also fit into mystery, crime, and detective fiction genres. Thrillers and mysteries are definitely familiar to me.
How did you come to self-publish? Did you try to get published traditionally?
I never planned on attempting traditional publishing. After some research, I discovered the abundant pitfalls to signing with a publisher, mostly, the fact that their interests are not aligned with an authors. Creative integrity is irrelevant in a publisher's business model and all of a publishing house's resources are designed to facilitate that model rather than the authors.
What self-publishing service did you use? Happy with the service?
I used BookBaby for my eBook distribution and Blurb for the paperback. Each of them were good in their own right—BookBaby has many promotional perks and a 'once-off' payment system instead of a cut of he royalties. Blurb had Bookwright which, while there is room for improvement, is a handy piece of software.
Would you self-publish again?
Absolutely yes! But there's plenty I'll do differently.
Any words of advice for those looking to self-publish? Any big missteps/successes?

Research, research, research! Only allocate funds where there are tried and true avenues for ROI and don't fall into the trap of believing that every soul in the world will purchase your book. Cater to your niche!
What's next on the horizon for you as an author?
Hunting Taylor Brown is part of a trilogy; I'll buckle down and make sure I deliver three high-quality novels and then I'll take a well-earned break before starting some bigger projects.