★★★★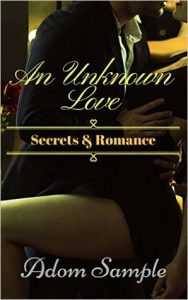 He watches from the shadows of his villa, from the edge of the crowd, and through the latest newspaper that tells of her success. She has no idea that he even exists, until the love letter arrives…
Jasmine Sun-Wallace is an upstart businesswoman – easily described as a go-getter in establishing her successful cosmetics company; austere in the meeting room but with a kind and generous heart that is made apparent through her philanthropic efforts. For as strong and giving as she is for the sake of her career, her life at home is in decay as her husband ignores her at every turn, leaving little for her to cling to in their relationship. Even as indications of his possible infidelity rise to the surface, Jasmine remains, spending just another evening with the man she married, in sickness and in health.
When a mysterious letter of love arrives, everything changes for Jasmine. An unknown admirer stokes forgotten passions in Jasmine's heart, leading her on a journey to discover happiness, wherever it may lie. This is a story of adultery in the absence of a loving marriage, for all its risks and rewards; of passion and romance found in mysterious and dangerous circumstances, be it in the hands of the mysterious Adam Teel or the hearth of her marital home.
Adom Sample provides a thoughtful and steamy romance novel in An Unknown Love in this particularly thrilling story of love, emotional fulfillment, and sexuality. A successful author in the genre, it's a thrilling erotic read with, oddly enough, a hint of post-50 Shades, Lolita-esque commentary about the male view of women.
As Jasmine is pulled between two men vying for her possession, her self-imposed routines are disrupted for the first time in many years, leaving her life in disarray as she begins to question her life choices. For all that Mr. Teel offers, as a respectful and fulfilling partner, he is also an undeniably narcissistic, controlling individual who sees no issue with essentially stalking his mark; still, he can easily be seen as something of a "step up" from Jasmine's husband, the womanizing sexual conquistador with a temper.
Both project their own views on the woman, and unlike some in the genre, the problems and downright similarity between her two lovers isn't ignored, and the agency of the female lead isn't swept under the rug; on the other hand, Jasmine never looks beyond her two "options." Perhaps it fits the character that she finds herself too otherwise occupied to truly examine the situation, however it's a trope that could have been worked around a little more thoroughly.
Overall, An Unknown Love is a truly, powerfully passionate story of a woman and her struggle for happiness in an emotionally-conflicting situation. There are some problematic elements at play, however for those who are happy to lose themselves in the fantasy of the situation, there's a hot, enthralling read ahead.
Content warning for explicit sexual themes and depictions of potentially abusive behavior.
Links
Author Site
Facebook
Twitter
Tumblr
Amazon
Goodreads