★★★★★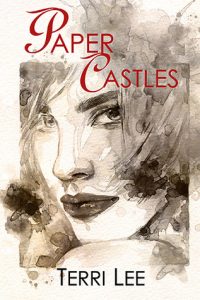 The year is 1963. The American dream has begun to definitely show its ragged edges, and in sunny Georgia the manicured gardens kept prim and proper on lavish manor grounds reflect the lives of the listless housewives cloistered within. Savannah Palmerton had dreams once, but now she is a specter of a woman, drifting from social engagement to social engagement, with nothing in her life between the forced smiles and empty chatter of afternoon teas and garden parties.
After all, when the girl gets everything she ever dreamed of, the story always ends right there, before the stagnation of such a reality sets in, doesn't it?
Savannah seeks to renew her view of life by taking up art classes, and in a time of great social upheaval, the time for change is ripe, even with the mixed reactions of those around her. When blood runs down the polished tiles of her country home, her life is finally shaken up – in a way just like she wanted. How will Savannah make the best of a bad situation, and will she learn to love herself once again?
Terri Lee writes an empowering tale of feminine rediscovery and self-love in a tumultuous time in America's history. Savannah is a stalwart character enduring a torturous façade necessary to survive the micro-aggressions of her social climate. She thought she wanted it, but now she has her doubts. When her life is turned upside-down by one brutal event, the quietly brilliant Savannah is forced to re-examine her life and what truly makes her happy in the wake of tragedy and suspicion. The world shows its true colors to headstrong Savannah at long last, and it's a weight off her shoulders to see it all come tumbling down.
For some, Savannah's multi-faceted characterization as both a very privileged member of society and a woman with personal struggles might seem facetious, as if she has nothing to complain about. However, that's what makes Paper Castles such a fantastic and powerful experience to read. Savannah is a deep and quietly emotional being trapped by her circumstances.
For readers that really let themselves sit in Savannah's position, there's a lot to take from this book. She is a troubled woman with many dimensions to her character, and not all of them are completely perfect or unselfish. She's not a perfect heroine; she's a housewife in Georgia, trying to find the spark of happiness she once had that has since faded. The experience is authentic and comes from a similarly headstrong author with her own fantastic experiences to draw from, as is touted in her author bio. The big point that makes Paper Castles stand out is that it's visceral and real; it reads like a life truly lived, with all of life's strengths and weaknesses.
With superb editing and an enchanting cover to finish the deal, anyone willing to get into Savannah's shoes will find that Paper Castles is a real page-turner that will keep you guessing at every turn.
Links
Author Site
Twitter
Amazon
Goodreads