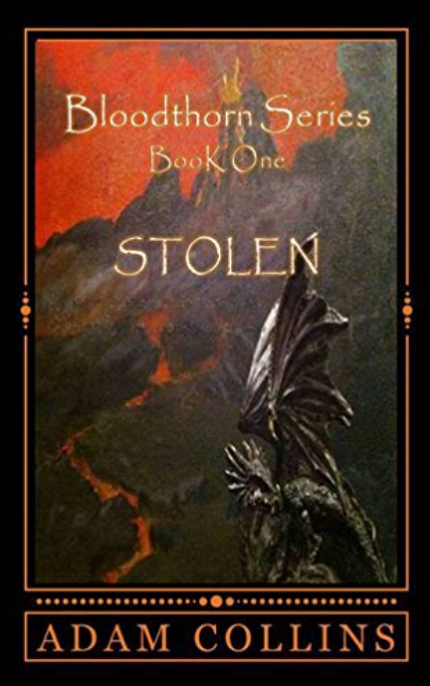 If you're into sword and sorcery, battles, and magic, you'll certainly find what you're looking for in the Bloodthorn trilogy, starting with Stolen: Book One, an adventure of the classic type fantasy fans have come to know and love. Hero Brinn has an uncanny climbing skills, perfect to be a Pathfinder with the King's elite. But he's been found guilty of murder…of the King's cousin. However, when the Princess is kidnapped as she travels to a marriage to join kingdoms, the King has to turn to Brinn and his soldiers for help.
A classically-styled saga fantasy filled with the traditional vast setting of barren landscapes, elements of war, and many characters introduced across a series of small events, the trilogy is written as a seamless story from start to end, and hopefully stories will be meeting up as one as Brinn fights to save the Princess Megan from her kidnappers. This is the first part of the Bloodthorn Trilogy, reminiscent of a massive Norse-style story, the kind that influenced Tolkien, with many POVs and parts coming together in later installations.
Lovers of sword battle quests will enjoy this book as an introduction to Collins' world, a book which basically serves as a set up for the rest of the tale, which is continued in the next book in the series, Blood and Fire.
Also available as Obsidian, a trilogy of the first three books.
Links
Author Site
Amazon
Goodreads