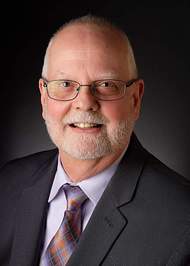 Award-winning writer, William Poe, earned a bachelor's in art from the University of Arkansas at Little Rock and a master's in anthropology from the University of Nebraska. His novel, Simple Simon (ISBN:978-1477624999), is the winner in the 2016 IndieReader Discovery Awards LGBT Fiction category as well as a finalist in the Clarion ForeWord Reviews Book of the Year Award 2013 in Fiction Gay & Lesbian (Adult Fiction).
Tell us something about your book. The basics: what's it about?
Simple Simon is the story of a gay man struggling with his identity while coming to terms with drug addiction and loss of faith. The story unfolds in a rehab center as Simon relates the events of his life that led him to seek community, first in a new religious movement, and later in the gay bars of Hollywood, eventually succumbing to the despair of drug addiction, and finally, renewed hope through the discovery of love and the acceptance of his family.
What drove you to write this particular book?
Simon's narrative draws on personal experience, and the struggles of people I have known over the years. There are libraries of novels about heterosexual experiences, but not enough literature has been written about the gay community. Knowing what draws people to follow charismatic religious leaders added to the emotional depth of the stories I wanted to write.
What's your writing regimen? Where do you do your writing?
Writing has long been a passion, beginning as early as high school journalism, if not before. When I considered what it would take to write serious literature, I began to read with a different eye, noting the manner by which authors gave their characters life, set atmosphere, kept the reader interested. My first task as a writer was to read. Next was to ask myself, what was the point of my writing. I realized that I wanted to entertain as well as to educate, to make the story engaging as well as consequential. Because character development is so important to my novels, I find it easiest to write sitting in a public area such as a coffee shop, surrounded by people engaged in conversation.
Who are your greatest writing influences?
The authors I most admire create characters that breath with life and take the reader on emotional journeys. I read novels strong in narrative and vivid experience, some famous, some less so. I have read the novels of John Steinbeck, but also Dawn Powell and Edna Ferber. Gay authors such as John Rechy gave me confidence in the manner of writing that came naturally—straightforward and honest.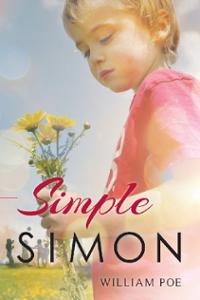 Is the book in any one particular genre? Is it a genre that's familiar to you?
By virtue of Simple Simon's gay narrator and story line, the novel is considered LGBT fiction, but I prefer to classify it as literary fiction.
How did you come to self-publish? Did you try to get published traditionally?
After contacting a few agents, I realized a few things about my desire to write. First, I wasn't prepared to change the story to suit the editorial needs of commercial publishers. Second, I knew it was more important to follow my instincts with the approach to the stories I had to tell. An author should be content with what they write. There is nothing wrong with writing for a mass audience, but I knew my audience likely would remain small given the extreme nature of my subjects—drug addiction, cultism, the underbelly of gay life. My goals were not monetary as much as the desire to write meaningfully. I found that self-publishing still allowed the utilization of professional story editors, copy editors, layout designers and cover artists. I took advantage of these services to ensure a quality product.
What self-publishing service did you use? Happy with the service?
CreateSpace published both my novels, Simon Says (ISBN: 0615559573), and Simple Simon (ISBN: 1477624996). In both cases, they provided exceptionally high quality services.
Would you self-publish again?
The narrative of Simon Powell, begun in Simon Says and developed further in Simple Simon, will have another installment in a forthcoming novel.
Any words of advice for those looking to self-publish? Any big missteps/successes?
The most important decisions regarding self-publishing include asking oneself the purpose of their writing, identifying their publishing goals, and whether they have the personal resources to insure publication of quality literature.
What's next on the horizon for you as an author?
Simple Simon follows the novel, Simon Says, which recounts Simon's success as a motion picture distributor in Hollywood at a time when Simon is haunted by the faith he surrendered in order to live as a gay man. Simon meets Thad and builds a relationship fraught with jealousies and betrayals, which they strive to overcome. Simon's decline into despair and drug use leads him into dangerous business affairs that threaten his relationship with Thad after leaving rehab. In an upcoming novel, Simon must face his past as Thad's life is put in jeopardy.

Links
Author Site
Twitter
Amazon
Goodreads