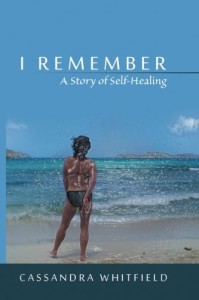 I Remember: A Story of Self-Healing by Cassandra Whitfield is a story of love and self-love; the story of a healer learning to heal herself. Cassandra Whitfield didn't have the easiest life – from a tumultuous childhood, a rollercoaster love life, and a colorful career working with the criminally insane. Her inner strength begins to fade, and she doesn't know why. This is the story of a woman under the weight of the world, who must put aside all those she holds above herself in order to dig into her own soul and become whole once again.
The story is generally quite realistic with just a slight gleam of fantasy to the writing to really make the read really come alive. In other words, Cassandra's story is believable and relatable with a pinch of magic.
The book will surely enchant readers in the market for something just a little bit indulgent. There's a littering of small errors throughout the text that really should have been picked up before publication – from misplaced speech marks to obvious misspellings – all of which cause stumbles along the way. That aside, this is a book with a great emphasis on female empowerment with its raw, yet mindful content.
Links
Author Site
Facebook
Amazon
Goodreads