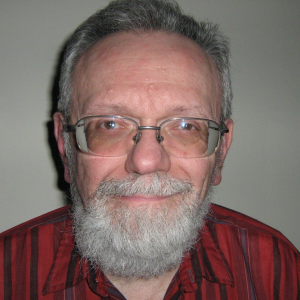 William Allan had a career in newspapers that lasted nearly 30 years. From 1979 to 2008 he worked for The Leader-Post in Regina, Saskatchewan, Canada, and retired in 2008.
Tell us something about your book. The basics: what's it about?
I tried to write the complete book for every first-time author. It covers how to organize your copyright page and all other pre-book pages. I address editing, cover design, page layout and tax issues.
I include an overview of the U.S. and Canadian book publishing industries and I offer advice to anyone thinking about print-on-demand publishing.
Most importantly, I offer cost and details on 27 U.S. and 13 Canadian book publishers and 30 ebook publishers.
I also include details on 27 mostly smaller Canadian book publishers and eight children's book publishers. In all, 105 book and ebook publishers are cited in the book. By including so many publishers, the book lists printers specializing in every imaginable genre of book.
After you get published, you need book launch and marketing advice. I offer that too. I also offer advice to novelists.
What drove you to write this particular book?
Following the journey I took to publish and promote my first book, Four Murders in a Small Town, I wanted to offer other first-time authors what I learned and what to be wary of.
What's your writing regimen? Where do you do your writing?
Sitting in front of my computer. I wrote every day, and many days after the book was written to edit it and improve it.
Is the book in any one particular genre? Is it a genre that's familiar to you?
Help for first-time authors is very familiar to me after I learned first-hand everything needed to get my first book organized, published and marketed. My second book is a resource manual for first-time authors.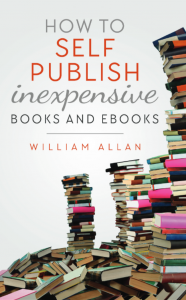 How did you come to self-publish? Did you try to get published traditionally?
My first book was a short fictional crime story. Traditional publishers wouldn't be interested. I self-published that book after getting word of mouth reviews from friends and Entrada Book Reviews.
What self-publishing service did you use? Happy with the service?
Art Bookbindery in Winnipeg, Manitoba, Canada, for the print edition and BookBaby for the ebook of my first book and Scribe for the ebook of my second book. I was happy with the service from all the publishers.
Would you self-publish again?
Yes.
Any words of advice for those looking to self-publish? Any big missteps/successes?
That's what my book is about.
What's next on the horizon for you as an author?
I'm working on that.
Links
Author Site
Amazon
Goodreads