★★★★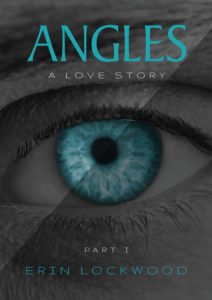 Cara Miller is at an impasse – laid off from her interior decorating firm, she works a job at a bank that she has no passion for, and wishes for marriage and a family, while dating a commitment phobic fitness buff. When she meets a handsome stranger at her best friend Teddy's wedding, things only get more complicated as she finds herself in a love triangle, or perhaps a square.
Sam King, the handsome stranger, seems perfect. He's a wealthy advertising executive, a total gentleman, and he looks like a Hugo Boss model, but Teddy warns Cara to steer clear; the two men have a rocky past. Then, Cara's boyfriend Jason senses that she's pulling away and suddenly wants to get serious. Meanwhile, a mutual friend alerts Cara to the extremely obvious fact that Teddy has always had feelings for her as well, despite his newly married status. As she grapples with making a decision, events come to a head when Jason and Sam engage in a violent altercation over her. Perhaps she should choose no one. To top it off, Cara is suffering from anxiety related to a traumatic event and only Teddy seems to understand her pain.
While all of the elements are there for an entertaining romantic romp, Angles' biggest flaw is that its characters are not particularly likable, and this is a hard flaw to overcome. Cara comes across as imperceptive, indecisive, and even a little vapid. Her descriptions of her outfits and dating practices are more superficial than quirky. Her general cluelessness causes her to lead on every man in her life. When Teddy's wife Anna calls her on this, Cara only becomes flustered and Anna ends up apologizing to her, the woman her husband is in love with. None of this makes a whole lot of sense. Still, readers might relate to Cara's untethered drifting and pining for a better life and root her on.
The supporting players don't fare much better. Sam King is a pushy snob. Angles begins with a chapter from King's point of view, but that brief look is enough. He judges other men for their size and handshake, insults the restaurant Teddy has chosen for his party, and then insists on ordering for the entire group. Somehow, these very qualities make him more attractive to Cara. Comparisons can easily be drawn to the 50 Shades trilogy, so this dynamic will be attractive to certain readers. Cara bears many similarities to the naive Anastasia Steele and Sam King is a slightly watered-down Christian Grey.
All that said, there are moments where the story really comes together. Despite their individual faults, Sam and Cara click and Lockwood provides plenty of heat to prove it. There is an atmosphere of pulsing intensity whenever they are together. Cara describes Sam's lure as "a lighthouse warning me not to come too close or my boat will crash." However, he also makes her feel safe, something she's desperately in need of. The stakes do feel high as Cara battles her conflicting feelings to come to a decision, and the book comes to a satisfying resolution.
Links
Author Site
Facebook
Twitter
Amazon
Barnes & Noble
Goodreads