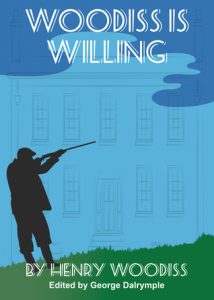 Woodiss is Willing, edited by George Dalrymple, is a fictionalized account of the life of Henry Woodiss, who gained notoriety in the 1920s in England due to his high-profile affair with the wife of Sir Coningsby Coningsby-Clarke, Lady Edith. Penned by Woodiss himself in a manuscript supposedly finished in the 1960s, he presents his story as comical fiction at the expense of both himself and the myriad figures involved in the debacle.
Despite the comic bent the book takes on the incident, Woodiss writes with sincerity, with glimpses into his genuine feelings. If not for the highly satirical tone and sobering honesty, the book might border on a real-life Lolita as his life is presented as a series of mishaps, albeit at the behest of predatory women. In reality, it becomes clear that the character of Woodiss is merely a vent for his frustrations, with a witless protagonist bearing his likeness to bear the cross. The absurdity reflects what he truly wishes to express: everyone was at fault, and he'll admit his own, as much as the whole circumstance was overblown.
Woodiss is Willing is a fascinating look into the mind of a man made charlatan by the presses of old, and his thoughts and feelings in retrospect.