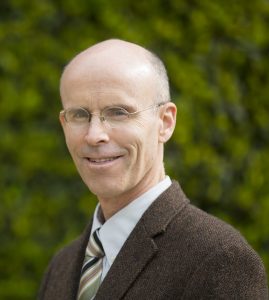 David DeRose, MD, MPH is a board-certified specialist in Internal Medicine and Preventive Medicine. He also holds a Master in Public Health degree with an emphasis in Health Promotion and Health Education. As a syndicated radio host heard on 140 stations, a popular lecturer, and a practicing physician, Dr. DeRose has been helping people address disease processes with natural therapies for some three decades. DeRose's research has been published in peer-reviewed medical journals including "The Journal of the American Medical Association," the "Annals of Epidemiology," and "Preventive Medicine." His recent highly-rated books for lay audiences are entitled Thirty Days to Natural Blood Pressure Control and Evading Ebola.
Tell us about your book.
Our book, Thirty Days to Natural Blood Pressure Control, tackles one of the world's great epidemics, hypertension. As I and my co-authors point out, one of the tragedies of this silent killer is that literally millions of people are not controlling their blood pressures and thus increasing their likelihood of premature heart attack, stroke, kidney failure and death. In our practice as clinicians we realized that some of those with poorly controlled blood pressures were in that predicament, at least in part, due to concern for side-effects. Our book actually helps people in a practical and comprehensive way to lower their pressure without medications.
Why did you choose to self-publish?
Like most self-publishers, I had a number of reasons for taking the indie route. One of less common ones was this: As a physician-educator, I've been in demand as a speaker for years. I have done well selling professionally produced DVDs at my lecture venues and found that I could sell 4-5x as many of those DVDs if I offered them at half-price. Conventional publishing did not allow me that kind of margin to use a similar model for book sales.
Would you self-publish again?
Definitely. I and my co-authors were really able to craft the book we wanted–and control all aspects of its publication and distribution.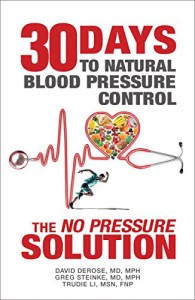 What do you think are the main pitfalls for indie writers?
For over a decade, I've been hosting a syndicated talk-radio show, so I've had the privilege of featuring many indie authors on my broadcast. The biggest pitfalls I've seen relate actually to the ease of self-publishing today. I've honestly been astonished to see what some authors have produced in terms of inferior quality–lack of basic editing, poor layout, etc. In short, indie writers need to act like established publishing houses as far as taking care to really produce a quality product.
As a writer, what is your schedule? How do you get the job done?
All of us three co-authors are practicing clinicians. This meant our writing had to take place in blocks during times we didn't have patient responsibilities. For me, this would sometimes mean several days of not writing followed by one or more days of sitting at a keyboard for hours.
What was your steepest learning curve during the publishing process?
A couple of years ago I published my first indie book, Evading Ebola. It didn't prepare me at all for what turned out to be the steepest learning curve during the publishing of Thirty Days to Natural Blood Pressure Control. The big challenge with our recent title was in the illustrations department. Evading Ebola was just text. Having to work with graphic designers on over 120 tables, graphs and illustrations was definitely a steep learning curve.
What are your plans now your book is published?
My co-authors and I have already begun accepting speaking engagements on the topic of high blood pressure and have been actively promoting the book in those venues. We have also developed a series of DVDs that complement Thirty Days to Natural Blood Pressure Control. Those DVDs allow anyone to use the book in a workplace or community setting as part of a weekly support group to help individuals with high blood pressure. These resources are easily accessible and comprehensible using the plan found on my website.
How do your friends and family get involved with your writing? What do they think of your book?
Probably the biggest family contributions came from my wife, Sonja, and from Heather, Dr. Greg Steinke's wife. Sonja is an excellent proof reader as well as a physician herself. She put both those skills to good use at various points in the development of the manuscript. Heather has a background in graphic design. She did considerable work with the book cover and the adaptations needed for various media. (In addition to Kindle and other eBook editions and soft cover books that we've already published with Bang and CreateSpace, Heather has adapted the cover for upcoming version that include an Audible release and a hardcover book.)
Why did you write about this particular subject?
Hypertension (high blood pressure) is a massive pandemic affecting some 1 billion people worldwide. Surprisingly, there are relative few quality self-help books on the topic. Despite the recent release of our book, and our limited promotion to this point, Thirty Days to Natural Blood Pressure Control has been generally ranking among the top 40 books on this subject.
What is the next book you're planning to tackle?
Like most writers, I have multiple book ideas that are just waiting to be birthed. One of the more promising ones is this: a diet book that builds on some revolutionary new physiological concepts. I'll plan to keep SPR in the loop if that project comes to fruition.
Links
Author Site
Amazon
Goodreads