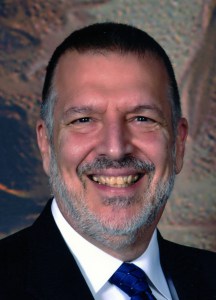 Robert Speigel is a Clinical Social Worker with a Master's degree from the University of Michigan. He is a Board Certified Diplomate of the National Association of Social Workers, an Advanced Certified Hypnotherapist, and a Washington State Licensed Independent Clinical Social Worker. In addition to private practice in Seattle, WA, Rob and his wife Mary Anne are Certified Personal Transformation Intensive Trainers conducting intensive 15-day residential trauma recovery programs. Please email Rob at rob@beloof.com if you would like to invite him to speak to your study group.
Tell us about your book.
Of Endings and Beginnings: A Memoir of Discovery and Transformation is my life story told through my experiences using regression hypnotherapy for trauma recovery, psychodrama and breath work for discovery and transformation. It is a case study of me and my development as a psychotherapist.
Why did you choose to self-publish?
I wanted complete control over every facet of publishing my book from writing to editing to visual design. I wrote my memoir for my family, but quickly realized its potential both in the mass market and as a tool for a personal growth seminar I developed.

What tools or companies did you use, and what experience did you have?
My editor was Julie Clayton (sacredwriting@mac.com) and my cover and interior designer was Nick Zelinger (nzgraphics@me.com). I was very pleased with both in terms of quality and price.
What did you learn on your journey as an author?
This book seemed to just flow out of me. I learned to write every day for one to three hours and to write the book from start to finish without going back to edit. I learned to write my story from my heart and not from my head. I learned to write from a quiet mind.
Would you self-publish again?
In a heartbeat!
What do you think are the main pitfalls for indie writers?
Losing patience, determination, and focus. Getting your book out takes all three.
As a writer, what is your schedule? How do you get the job done?
I am a part time writer. I write something everyday. I am not on a schedule.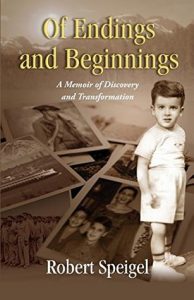 What tips can you give other authors looking to self-publish?
Just one – heal all self doubt and learn to love yourself. Determine to teach peace.
What was your steepest learning curve during the publishing process?
Patience.

Why did you want to write a book?
For my children.

Tell us about the genre you wrote in, and why you chose to write this sort of book.
Memoir – I believe everyone should write their memoir.
Who are your biggest writing inspirations and why?
My biggest inspiration for my memoir is spiritual in nature. I am not inspired to write in the form of other writers.
What are your plans now your book is published?
Publicity and seminars.
How do you deal with writer's block?
I meditate and get out of my head.
What have you learned from this experience?
Patience, spiritual connection, self-love.
How do your friends and family get involved with your writing? What do they think of your book?
My writing is a private activity – I don't involve others except as professional advisors. My wife and children like my book. My greatest joy is when others who don't know me "get" my book.

Why did you write about this particular subject?
Because I know it better than anything else.
What authors do you like to read?
Ernest Hemingway, Milton Erickson, Carl Jung, Carol Pearson, J.A. Jance.
Links
Author Site
Speigel Therapy
Activlink Hypnosis
Facebook
Twitter
Amazon
Goodreads