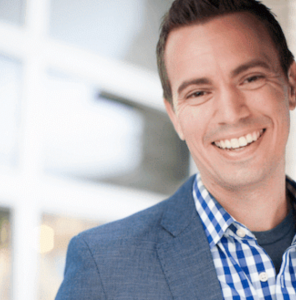 Self-publishing can be equally exciting and overwhelming. On the one hand, it's the best opportunity for most of us to realize our dream of publishing a book. Who wouldn't be excited by the thought of expressing their ideas creatively and hopefully making some money in the process? There's a heck of a lot to learn. Dave Chesson of Kindlepreneur takes a look.
Writing a book is only part of the process. To experience success, self-publishers must be effective in many different areas, including marketing and strategy.
It can be tricky to know exactly where to focus our limited time and energy when getting started. To hopefully cut your learning curve, I'll now provide an introduction to three areas of self-publishing knowledge that I feel give you a good return on your investment of time.
Planning From The Get Go
It can be difficult for creative individuals, such as writers, to get into the mindset of organization and planning.
However, creating a book represents a serious investment of time and energy. Without a proper plan, you run the risk of spending endless time writing, only to never experience any reward.
This isn't to say that creativity should be stifled. Far from it. The feeling of free and boundless expression which flows at the start of a project should be embraced and enjoyed.
Instead, when you notice you're creating something you really care about, think ahead. Think in terms of all the steps that will need to happen before you can realize your goal. Think about how much time each step will take and the resources you will need to complete it.
It's important to strike a balance between dreaming big, and also considering whether you have the time and other resources needed to achieve your goals. It's better to set a realistic target that you meet than something impossible, which ends up killing your enthusiasm.
Market Research
Self-publishing is a business.
Like all business, the fundamental forces of supply and demand are at work.
Fundamentally, book buyers have needs, and your role is to meet those needs in a way that is better than alternative options.
One mistake for newcomers is thinking that anything produced by hard work will succeed. This is false. Hard work is important, but needs to be directed in the right way. That involves knowing who you are writing for and what your writing will offer to them.
For example, non-fiction fundamentally promises to provide a beneficial solution to a problem. If you are writing non-fiction, what problem are you aiming to solve? Who are you trying to help? What can you offer them that makes your book the best choice to spend their money on?
In the case of fiction, which genre are you targeting? Do you know the tropes and themes that fans of the genre love and demand? Have you read enough to have a feel for what does and doesn't work?
Market research may sound sterile and unappealing, but it's anything but. It involves understanding the hearts and minds of our fellow humans and finding a way to offer genuine value.
It's always better to write a book you really believe people will love. Market research is your way of having that belief.
Unfamiliar Skills
Some people are blessed with creative minds and skillsets in multiple areas. Some people are able to write and express themselves visually with equal ease. Sadly, this isn't always the case!
One mistake a lot of self-publishers make is feeling they have to do absolutely everything. This DIY approach is understandable because not everyone has money to invest up front, and may not even see expenditure as something that will produce a future ROI.
However, it's rarely desirable to try and do everything yourself. You'll often end up feeling spread too thin and unable to give the right amount of attention to any one area.
Ultimately, you'll probably decide to focus on some core skills, such as writing, and leave other aspects to others. These may include editing, creating your author website, designing a book cover, or anything else which isn't the best use of your time.
It's still important to have knowledge and understanding of the self-publishing aspects you put in the hands of others. Learning the principles of editing, or the basic steps of how to make a book cover, or what makes an attractive website, is vital. Otherwise, how will you know what to look for when hiring others and assessing their work?
Final Thoughts
Hopefully the process of self-publishing is now a little less complex and you have some useful food for thought to take action on.
To recap –
Start with the end in mind and plan properly and realistically
Accept the market realities of self-publishing
Know where your skills and strengths are, but learn about as much as possible, even if you work with others
There is a wealth of fascinating knowledge to delve deep into in the self-publishing world, and endless awesome friends to make along the way.
Have fun, and don't be afraid to get started!