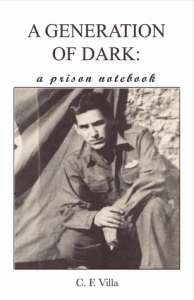 After fifteen years in solitary confinement in a California SHU (Special Housing Unit), writer C. F. Villa offers short poems and essays chronicling his prison experiences, along with memories of childhood in an indigenous family.
Villa asserts that SHUs restrain, control and essentially torture those inmates who demonstrate most resistance. The picture conveyed by Villa of his enforced isolation is extremely depressing, yet he mixes endearing family photographs among the essays, along with poignant recollections of his mother. Remembering his twelve-year-old self, Villa recalls his grandfather who served in World War II, his father who always believed in him, taught him to box, punished him when necessary but showed a certain pride in his boyish exploits.
Villa goes deeply into his love for literature, the fact that he never stopped reading and could, with words, recapture the happiness of his boyhood. He calls imprisonment a "lifetime of death" and composes poetry to "put back emotion" in his otherwise blank and bleak existence. It is this perspective where the book is most moving and effective – not just to those facing the prison system, but to all of those who might overcome hardship through creative pursuits.
In A Generation of Dark, Villa projects a compelling modern voice and a viewpoint far from ordinary that is in turns harrowing and inspiring.