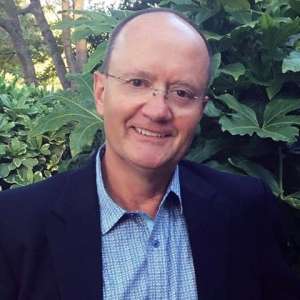 I was born and raised in Virginia, and received undergraduate and medical degrees from the University of Virginia. After a long career in academic emergency medicine and palliative medicine, I am now a physician executive in Dallas, where I write, teach undergraduates at the University of Texas at Dallas, front a cover band, and play mediocre golf when time allows. I travel and speak nationally about the role of art and the humanities in the professional development of physicians. My wife and I live in a home owned and operated by our cats, Sox and Jester, and are grateful that our two adult children, Tyler and Emily, live close by.
Tell us about your book.
Back Side Of A Hurricane is about a success-driven man who is about to lose everything. While grasping for a thread that might save him, he becomes lost and stranded in the path of an approaching hurricane. His only help turns out to be the one person who does not want him to find what he is looking for. The novel addresses the relationship between fathers and their children, and the wisdom of sitting still when chaos swirls around you.
Why did you choose to self-publish?
I debated the pros and cons of self-publishing with my first novel, Holy Water, and ultimately decided to self-publish. That experience was overwhelmingly positive, but I did not fully appreciate the complexities of marketing. So, with this book, I began by hiring a publicist, and she strongly recommended self-publishing.
Would you self-publish again?
I am currently writing a sequel to my first novel and plan to self-publish that book as well. Trying to get the attention and commitment of a publisher, particularly for literary fiction, is a time-consuming, uncertain process with a longer timeline than I have patience for at this point in my life. The writing, editing, and revision process takes a long time, and even if I found a publisher, most of the marketing would be my responsibility, anyway. Except for the ego boost of having a commercial publisher, and the small, temporary perks that would convey, I see few advantages to the traditional publishing route. My goal is to write good books that tell the stories I want to tell, and to share them with as many people as are interested. Fame and fortune would be great, but they are secondary goals, fortunately.
What do you think are the main pitfalls for indie writers?
First is the time and expense of producing a quality product. Editing is absolutely critical, and I strongly recommend hiring a professional editor, which isn't cheap, and the results can be gut-wrenching, though necessary. Copyediting is equally important, in order to avoid a book that seems amateurish.
Choosing a company to produce your book is important, but there are lots of online resources to help avoid predatory companies.
Last is marketing, which most writers dislike, or at the very least, do not understand fully. If you can afford a publicist, hire one, but if not, attend classes and read up on how to market so you give your book the best chance to succeed. Be realistic about what success means.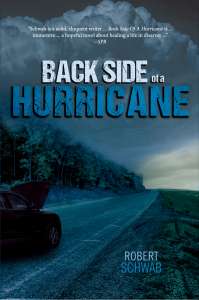 As a writer, what is your schedule? How do you get the job done?
In general, I write for one hour per day, from 5 am to 6 am, except when I am traveling. When time presents itself as a gift, I try to take advantage of it, but for the most part, I stick to one hour per day. I used to believe that I needed a 3-to-4 hour block of time to make writing worthwhile, and as a result, I didn't write very often or very much. Once I made peace with one hour per day, I began to develop the habit of writing, and slowly but surely found that a little writing each day adds up to a manuscript.
How do you deal with writer's block?
I sit down and write each day. Some days, I write very little, some days I write two or three pages, but regardless, I sit down the next day and write, and I'm always disappointed when the hour is up. If I hit a stretch where I'm not getting much done, I'll switch to writing poems, or work on a talk, or a class that I'm teaching. Pretty soon I'm ready to get back to the novel; it doesn't take long to refresh whatever part of my brain needs refreshing. The important thing is to keep at it.
Tell us about the genre you wrote in, and why you chose to write this sort of book.
I hope I have written literary fiction, by which I mean character-driven stories where the writing is a significant part of the entertainment. I try to write the kind of books I prefer to read. I admire authors who write popular fiction, too, and can learn much from them about plot and tension, but tend not to prefer reading very many books in that genre.
I really enjoy mainstream fiction as well, which I define as plot-driven stories with more attention to literary conventions. I think Matthew Pearl's literary mysteries are an excellent example of this type of book.
Who are your biggest writing inspirations and why?
Larry McMurtry, Charles Portis, and Anne Tyler for their storytelling ability, F. Scott Fitzgerald and Richard Ford for their style, and John Steinbeck for his characterization and enormous sympathy for the common man. There are many, many other writers whose work I greatly admire.

Why did you write about this particular subject?
I believe that all children search for their fathers, in one way or another, and desperately seek their father's approval. My own experience suggests that the relationship is complex and difficult for both the child and the father, and I am not entirely certain why this is so. I have also come to believe strongly in the wisdom of pausing when things in my own life seem most unsettling, and I wanted to explore that in a story.
What's next for you as an author?
I will spend the next few months devoting my morning writing time to marketing Back Side Of A Hurricane. This will entail social media and other duties as assigned by my publicist. Later this summer, I will return to work on my third novel, a sequel to my first novel, Holy Water, which explored the impact of a visit to the French Quarter on a young physician's professional development. In the sequel, love and illness present new challenges to our now middle-aged protagonist.
Links
Author Site
Facebook
Amazon
Goodreads