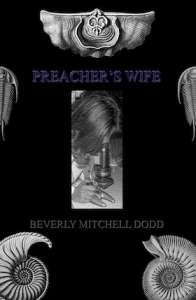 Life is a series of difficult choices and nowhere is that better illustrated than in Preacher's Wife, a work of women's fiction by author Beverly Mitchell Dodd.
Abigail (Gailey) Serenson is a minister's daughter who has seemingly led a sheltered life – one that tragically changes at age sixteen when her mother, father and older sister are killed in a bus accident. She's sent to live with her older brother and his wife but Abigail impulsively marries Joshua Murphy, an assistant minister, shortly after meeting him. After ten years of marriage and three children, Abigail isn't like most ministers' wives. Juggling a family and university courses, she makes some questionable choices along the way – choices that are influenced by her less-than-idyllic childhood…
Dodd's protagonist is complex and conflicted, as Abigail tries to conform to family life while following her own heart, which makes her a compelling character throughout the novel. However, she does veer into some questionable extracurricular activities that seem out of character for her. Although we glean some insight into Abigail's inner motivations through her therapy sessions, these don't really allow the reader to fully invest in her character, as the characterization is inconsistent.
At the heart of the novel, Preacher's Wife delivers real-life conflict and difficult choices, which anyone can relate to, culminating in a moving story with a great deal to say about how the past has an indelible impact on the present.
Links
Author Site
Facebook
Amazon
Goodreads