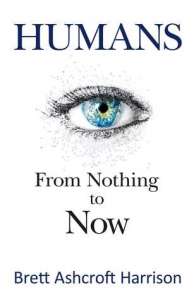 For readers hungering for a mind-expanding dip into new philosophical explorations, Humans: From Nothing to Now by Brett Ashcroft Harrison is an ideal read.
Delving into some of the most complex and stymying questions known to us, this book is not for the faint of heart, but it is also written in terms that anyone can understand. Rather than taking a scientific or religious approach, Harrison tries to explain profound truths through a new avenue – the perspective of human achievement and discovery.
From quantum mechanics and primal brain development to humanity's penchant for artistic expression and the spark of life itself, this book will challenge what you already know, and shine a light into corners you might not have even considered.
Most impressively, the book is written in easy-to-understand terms, with clearly laid out arguments that are easy to follow, yet doesn't talk down to the reader. The two main parts of the book are brilliantly juxtaposed, with each informing and supporting the other.
To create a new manual for humanity's understanding of itself is an incredibly tall task, and while there are certain holes in Harrison's overarching theory, the book overall is eye-opening and persuasive. Importantly, while the writing is informative, and seems to suggest answers, it doesn't veer into proselytizing or preaching, which could have easily undermined the book's credibility.
Overall, Humans: From Nothing to Now delivers an honest and unbiased opinion on the nature of existence, resulting in an exceptionally rewarding read.