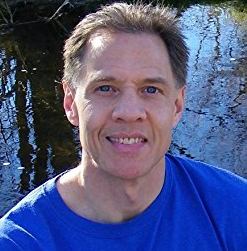 Kevin Schoeninger graduated from Villanova University in 1986 with a Master's Degree in Philosophy, and is certified as a Qigong Meditation Master Instructor, Holy Fire Reiki Master Teacher, Personal Trainer, and Life Coach. He has been an entrepreneur for over 30 years.
Kevin is passionate about sharing mind-body practices to help clients recognize and release limiting thoughts, feelings, and behaviors, discover quiet clarity, and take inspired action to live their life purposes.
Tell us about your book.
Clear Quiet Mind is a guide to helping you work through challenging thoughts and emotions to find deep inner peace. It's a four-step process that I lead you through using personal and client stories, practical exercises, and relevant research gathered from my 36 years of working in the field of mind-body training.
What tips can you give other authors looking to self-publish?
Be passionate about your subject, know your material inside and out, understand what communicates your work best to others by getting feedback, be patient and meticulous, and take your time to get it right.

As a writer, what is your schedule? How do you get the job done?
I like to block out a full day dedicated to writing every week, then I schedule other time during the week to collect notes and do specific tasks.

How do you deal with writer's block?
I prime my mind first by working with clients, asking them questions, and reading in my field.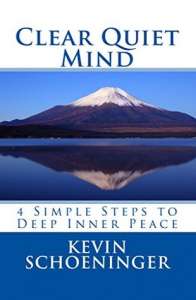 Tell us about the genre you wrote in, and why you chose to write this sort of book.
My genre is self-help/mind-body training. I chose to write this type of book because I see that my clients need a reference and guide with effective tools they can use outside of sessions and that non-clients can use to as a practical guide to inner work.
Who are your biggest writing inspirations and why?
I love The Untethered Soul by Michael Singer and The Power of Now by Eckhart Tolle because they express concepts I find enlightening and liberating. I wanted to write a book that was a "how to" for those sorts of ideas, an effective guide to practicing them.
How do your friends and family get involved with your writing? What do they think of your book?

Friends and family give me invaluable feedback. I get to inspire them with insights and tools and they tell me what communicates to them, what works and what doesn't. Response to this book has been phenomenally positive.

What are your plans now your book is published?
My plan is to really get behind this book and get it out to as many people as possible. Honestly, I believe it is a life-changing book–and that is the feedback I am getting from those who work with it. I also am working on a companion series of guided meditations.
What did you learn on your journey as an author?
Be patient, take your time, and don't be afraid to change things to make your book better. See the whole process as a learning experience.
What's next for you as an author?
A Clear Quiet Mind companion meditation series.
Links
Author Site
Twitter
Amazon
Goodreads