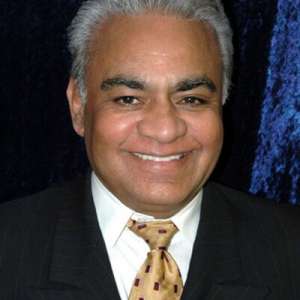 Sattar Memon, a literary & medical author, is an oncologist and Associate Professor of Medicine Emeritus at Brown University. As cancer specialist, his experiences with the issues of life love and death inspire him to write mysteries & thrillers intertwining spirituality, religion & faith in connection with healing and abolishing hate crimes.
He has published five books which include two books on breast cancer breakthroughs and two short story collections. His first spirituality-based novel – The Ashram – won a top prize in Writer's Digest's 2005 International Novel Contest and was acquired for movie rights in 2008. Soul's Fury is a standalone thriller but continues an intriguing story — of harrowing struggles against anti-social elements by an American Physician, Dr. Jonathan Kingsley and his Hindu wife, Gauri- — he began with The Ashram.
Tell us about your book.
What snaps in the mind of a seventeen- year- old promising Muslim boy? Why does this teenage "…want to blow himself up, inside Wall Street and kill all Jews." Akbar has told his uncle, Harun, how he plans to do this on his birthday, only seven days away. Horrified and grieving, the bus driver loses control of his vehicle. Harun – the only witness to the details of the jihadist's plan- is flung into the raging river ..Half a world away, an American doctor – Dr. Jonathan Kingsley – still struggling with personal issues surrounding death, and dying and seeking peace and closure, finds harrowing adventure at an Ashram in his own backyard of pristine woods of Allagash, Maine. Enter a young, educated Muslim – a valedictorian from Delhi – smoldering with misplaced rage, he is quickly transformed by Islamic extremists into a venomous avenger.
Enlightened gentile, Dr. Kingsley and his new Hindu bride, Gauri, want to convince the wannabe martyr to turn away from the imminent massacre rolling fast forward toward the devastation. But first, they must figure out if there is any connection between the bus accident in Delhi, India, and the disciples of the serene Ashram in Allagash. All they've got is seven days! Who will succeed? What are the chances a kind Samaritan couple will change the heart of a hateful young man turned into a ferocious fanatic & scuttle his deadly plan? Soul's Fury: an edgy, gut-wrenching tale of genesis of a jihadist. And anatomy of proliferating Anti-semitism – and its antidote.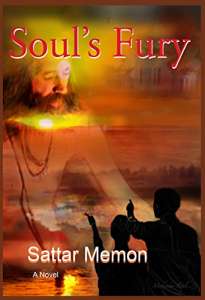 Why did you want to write a book?
Hate crimes perpetrated in the name of race religion and God need to be stopped. This spiritual thriller exposes fanaticism and fosters tolerance & reasoning toward others.
Why did you choose to self-publish?
It's quick and without headaches.
What tools or companies did you use, and what experience did you have?
Amazon.com. So far so good but they could use competition.
Would you self-publish again?
Yes.
What do you think are the main pitfalls for indie writers?
Lack of marketing & publicity.
What tips can you give other authors looking to self-publish?
Just do it – that's the new wave of publishing.
What was your steepest learning curve during the publishing process?
None.

As a writer, what is your schedule? How do you get the job done?

I'm a slow writer. I write when I'm in a mood and have plenty of time.
How do you deal with writer's block?

I don't. The block gets tired of my laziness and leaves me when I resume writing.
Tell us about the genre you wrote in, and why you chose to write this sort of book.

Spiritual thriller. I love the spirituality of life, love and death.
Who are your biggest writing inspirations and why?

Sidney Sheldon whose novels move at fast pace with a lot of quick dialog.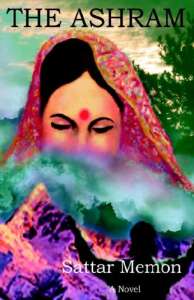 How do your friends and family get involved with your writing? What do they think of your book?

I don't involve them…
What are your plans now your book is published?

Be a millionaire.
What did you learn on your journey as an author?

Not a whole lot – I'm still learning.

Why did you write about this particular subject?
Jew-hating was a norm for some of my neighbors. So was the Hindu-bashing. For them, Holocaust never happened either. As a Muslim child, I did not know why they hated Jews. I think they didn't know either; it seemed to be a generational religious notion. When asked, my secular parents & siblings advised me to pay more attention to my studies.
My problem was, in rural India, I had never met a Jew. I didn't even know what Jews looked like. Until of course I entered my medical school in a city, when I spotted a Jewish ambassador's wife donating blood to save the life of a poor Muslim child who was practically left to die. In US, I met more Jews and none of them I found were hate-worthy – some even became good friends.
Then while writing my first novel – The Ashram – I studied world's major religions. That's when my enlightenment began. However, subsequently hate crimes perpetrated in the name of race, religion & God (!) in the Middle East, India and here in US began to singe my soul. I reached a breaking point when I learned that during Hindu-Muslim riots in Gujarat, India, trains packed with innocent devotees were set ablaze by religiosity-crazed mobs and zealots, and bearing Lord Shiva's Trishul/Trident stabbed a nine-year old Muslim boy to death in broad daylight.
That's it! I felt guilty & responsible. I felt compelled to share what I had gleaned during my education & practice. Research for penning Soul's Fury emboldened certain previous notions: None of any major religions is superior to the rest of them – may it be Hinduism, Judaism, Christianity or the youngest of all Abrahamic faiths: Islam.
And in so many different ways, all religions arrive at the same three conclusions: First, believe in certain divine being of your understanding so that no one turns omnipotent & megalomaniac. Second, treat your fellow being – regardless of his or her religiosity – just the way you want to be treated. And finally, remember that all religions were designed to protect the family and harmonize the society, so that no one will usurp others' rights & carry out anti-social acts in the name of religions. And learn to respect all religions.
All religions are good; only the personally convenient interpretations of one's religion leads to hate crimes. And to be mindful of the fact that more people have been killed by religious wars than by all epidemics, world wars and natural calamities combined.
One day, I swore, I'll write a novel that debunks blind dogmas of all religious fervors – especially Anti-semitism – that perpetrate anti-social acts & hate crimes. And that inspiration motivated me to write this spiritual novel: Soul's Fury.
Religion protects, it does not kill. Period.
What's next for you as an author?
Write the third Ashram novel to complete the trilogy.