Nanowrimo is here, and in celebration, SPR is giving you deals on all the stuff you need to finish your book!

Nanowrimo – National Novel Writing Month – is a project you can get into over here at https://nanowrimo.org/
"National Novel Writing Month (NaNoWriMo) is a fun, seat-of-your-pants approach to creative writing. On November 1, participants begin working towards the goal of writing a 50,000-word novel by 11:59 PM on November 30. Valuing enthusiasm, determination, and a deadline, NaNoWriMo is for anyone who has ever thought about writing a novel."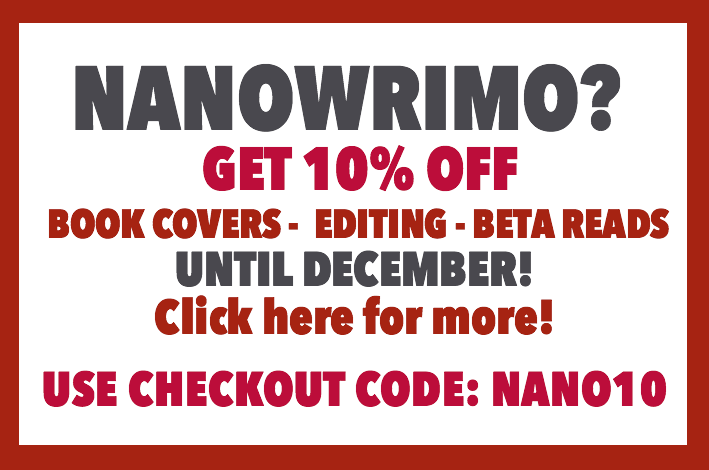 Discounts
You can use our voucher code for the following (note: you can make a purchase now and save it for when your book is ready):
Book Covers
Get a great cover with all the trimmings! You can get paperback, ebook, or audiobook covers here.
Editing
Editing is offered from $0.001 per word in-house at SPR! Email us to redeem your code.
Beta Readers
A beta reader is a reader who can review your book before it's published. Click here to book.
Freebies
Free SPR Author Interview
Any author who has entered Nanowrimo can submit an author interview for publication on our site – for free! Just write to us and tell us about your book, with "Nanowrimo" in the title!
---
Head over to Nanowrimo to find out what other companies are offering during this special writing time here.