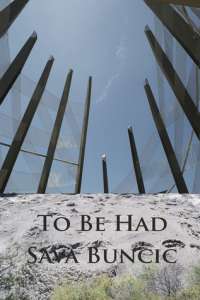 In a world where it feels as though money rules all, it can be difficult not to lose your way in pursuit of the Almighty Dollar. In To Be Had by Sava Buncic, readers are introduced to Boris, a man with a fierce work ethic and the dream of delivering a better life for his daughter than he experienced. However, dominated by the weight of money – or the lack thereof – he manages to alienate himself from his family. With nothing left to hold dear, he pours his efforts into acquiring wealth in whatever way he can – legal or otherwise – hoping that material success will earn back their love.
What begins as a family drama becomes a musing on personal worth and the domineering role that money and capitalism has assumed in modern life. Through beautifully crafted characters and a compelling plot, Buncic shows sincere compassion for the challenges of a money-driven existence, as well as empathy for those caught in the labyrinth of poverty.
Some of the language and writing seems non-native, and the syntactical choices can be distracting, but generally, the book flows very well. The plot occasionally takes a backseat to the broader themes Buncic is exploring, but the book never becomes weighted down with its message, offering a raw and honest look at the demands of the modern world.