All registered users can add blog posts to the site. 
We are a highly-trafficked site with 170,000 views a month. Member blogs have gone very viral. Member posts are shared on social media just like staff articles.
If you are:
An author with a book to promote you can write a post about your book: the writing process, what drove you to write this particular book, and you can fill out an interview (see this template to get started).
An author with knowledge to share about the self-publishing process: You can help other self-publishers by sharing resources that have worked for you.
A provider of a self-publishing service: Let people know about what you offer.
To do so:
1. Become a member of the site.
2. Log in at SPR's login page: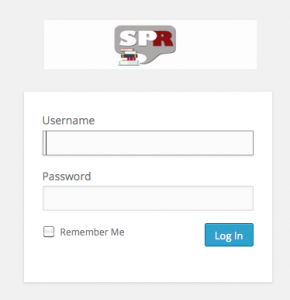 3. You will now have access to our WordPress blogging facility.
Go to "+ New">"Post" in the top navigation:

4. Start blogging. Save as draft until the post is done, then submit for review: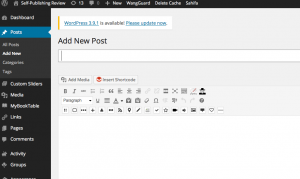 New posts are moderated.

NOTE: We will only publish blog entries that follow this criteria:

1. Must be at least 350+ words long.

2. Must be well-written and original about self-publishing industry news, how-to or interviews with self-publishing industry folk, opinion or experiences. You can cross-post from your own site.

3. Cannot be vanity posting, i.e. "Check out my new book." Please write something about your self-publishing experience.

4. Must be spell checked and grammar checked.

5. Cannot be diary entry that has no relevance, e.g. "Today I went to a concert with my wife."

6. Cannot be reviews of books that have not been paid for through our review system -  submit books here to be reviewed by a professional reviewer at SPR.

7. Please don't just submit a book synopsis as a post (book excerpts are fine).

8. Please follow FTC guidelines for adding links etc.

Posts may be edited for grammar and/or content. Not all posts will be published.

Paid Posts
You may also pay to have your post on the site edited with optimization and shared on our social media sites with thousands of followers.

All the above rules still apply, and links must go to a book-related website.
Book Reviews
See our Get Reviewed page for complete info.