Get your book into professional shape with our editing packages at Self-Publishing Review from Cate Baum's editing house, Indie Book Editing. You can specify an editor after purchase.
Questions? Email us at editor@selfpublishingreview.com


Cate Baum is the COO of Self-Publishing Review. She is a member of the EFA, and is also trained in book formatting for e-books and HTML.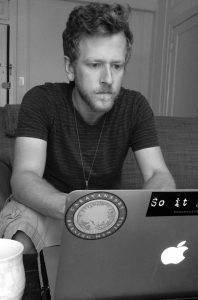 John J Staughton has many years of experience with indie authors as both a professional book reviewer and an editor. He works with Cate on proofreading and editing with books that need a stringent quality check.
Line (Content) Edit – $0.02 cents a word
We will read your book and make notes on character, plot, and development of the book. We will provide, within one month, a report summarizing the issues and merits of the work. You will be required to submit in Word format (.doc, .docx)  
Note: Line Editing is the process to check the integrity of your creative process. If you wish to check spelling and grammar please see "Proofread." This is the equivalent of "Level 2: Structural" edit as outlined by SFEP Best Practices.
Contact us for a quote
Proofreading – $0.01 cents a word
We will read your book and mark spelling, formatting, missed words and grammar errors in margin notes for one sweep, on a Word document copy of your book manuscript and return this to you within one month. You will be required to provide a final draft manuscript in .doc/.docx format.

Note: Proofreading is the process to check the quality of your book's writing, not the storytelling. We will not comment on the content of the story with this report. See "Editorial Report." This is the equivalent of "Level 1: Technical " edit as outlined by SFEP Best Practices.



We accept any genre book including Christian, special interest, erotica, LGBT, and non-fiction books EXCEPT specialist science, programming, math, or methodology books. This is because this requires a specialist editor in your field. Please consult the EFA or EAC for editors with this skill.

We use Microsoft Word Review Tools to complete your edit. If you do not have Word, let us know and we will provide your marked up manuscript in a different form. We cannot edit or supply hard copies, ebooks, or PDFs. Encyclopedias and other reference books start at $14 a page.

All words count including front matter and copyright page. We will confirm your calculation using Word's word count tool before commencing the job. To work out your cost, divide the word count by 100 (proofread $0.01 cent per word) or 50 (content edit $0.02 per word).

European clients will be charged reduced rate VAT at 5%