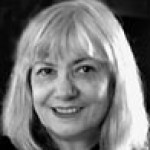 @theresammoore
active 1 year, 9 months ago
The Antellus site is being relaunched and should be active sometime this week.
View
The Antellus site is being relaunched and should be active sometime this week.

I taught myself to self-publish almost five years ago. Since then I have published 15 books and am working on 4 more for this year. I have always tried to produce as professional looking books as possible and I […]

Your post is meant well, but the fact is that in order to make a book like that all-inclusive, it would take almost another month to interlink the books. I prefer to post one link, to my web site, and if people want to look stuff up they can just as well go on Wikipedia [...]

The issue, however, is whether the freebie will attract buyers. It is not that easy to attract buyers, because the prevalence of so many free ebooks makes readers prefer free ebooks. They don't see any reason to pay for something if they can get it for free; so if your goal is to sell books [...]

All your points are good, but I have 13 books published with their adjunct ebooks and it's only the ebooks which are doing well. It seems that hardbacks and paperbacks are dead unless you buy at your local bookstore, and with so many of them closing it's hard to balance publishing with promotion and strike [...]

I am already a member of XinXii and so far I have had a lot of views but very few sales. Twitter in this case does not appear to help. With the VAT tax added to the sales price of the books I am actually selling for less than my list price. But I think [...]

1. How did you come to self-publish? Did you try to get published traditionally? When I was a teenager I started writing short stories and did not think about getting published until I was about 18. I studied up on the principles of publishing and sent my first manuscript off to an agent. After that I started [...]

This is my main site, where I sell all my books online. I also posted links to Amazon, Barnes & Noble and XinXii.com as options for buyers.

front page for Antellus, a private independent publisher and seller of books and nonfiction books on science fiction, fantasy, history, mythology, science and related subjects written by Theresa M Moore

Hi, just joined this group. My whole program is posted on my site: http://www.antellus.com
Antellus – Books and Ebooks by Theresa M. Moore
I do everything myself, and I wrote a book about my process. I sell direct from my site and various others.