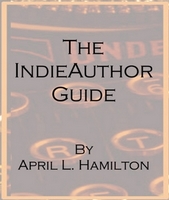 Things in self-publishing have changed a lot just in the past couple of years. Awareness of, and respect for, self-publishing has grown to the point that it's virtually gone mainstream. Yet based on some posts and comments I've seen around the web in the wake of the Harlequin Horizons/DellArte Press rumpus, it's clear to me there's still an awful lot of misinformation being spread around the web about self-publishing in comparison to mainstream publishing.
The Harsh Realities of Being A Mainstream-Published Novelist
The novelist's traditional path to authorship is common enough knowledge. First, you spend months or years writing and workshopping your manuscript. Next comes months or years of querying for an agent. After that follows months of your agent trying to sell the manuscript, and for all but about 5% of aspiring authors, the answer is "no." As for the 5%, their novels were chosen more on the basis of broad appeal and marketability than the quality of writing. But however disappointed the 95% are, the 5% may yet be more disappointed still once the initial rush of I'm-Getting-Published wears off.
Author advances are down and mainstream publishers don't offer much in the way of promotional support to the great majority of their authors anymore. For the most part, debut authors find themselves on the hook to arrange and finance their own book tours, bear the burden of effort and expense for their author platform themselves, and if they want a publicist, pay for that themselves, too. Okay, so maybe they're not getting much money up front and have to do most of their own promotion, but the 5% of novelists will still get the sales boost and status that come from having their books on physical store shelves, right? Well, sort of.
Turnover in brick-and-mortar bookstores is high and shelf space is shrinking all the time as more and more store real estate is given over to games, stationery, cosmetics, gifts, music, movies, and the like. It's gotten to the point where landing a mainstream publishing contract is no longer even any guarantee of seeing your book shelved at your local Borders or Barnes & Noble. Among those that are shelved, with few exceptions, any newly-released trade book that fails to make the NYT bestseller list will be pulled from physical chain booksellers within three months to make way for the next batch of hopefuls. All sales must then be driven either online or through small, independent booksellers, which requires significantly more effort on the author's part.
Woe betide the author who fails to put in the effort, since publishers will be looking long and hard at his first novel's earnings when deciding whether or not to publish his second. Among the novels of that 5% which made it to print, only about 20% (or less, depending on who you ask) earn back the author's advance, never mind turning a profit. If you do the math, you'll find the authors in this group account for .001%—that's one-hundredth of 1%—of the larger group of aspiring novelists who all started down the road to authorship together. Okay, but some of those books earn back the advance and a little profit too, and some authors do make the NYT list and end up being very successful, right? Well, sort of.
The Dan Browns, JK Rowlings and Stephanie Meyerses of the world aren't just successful authors, they're worldwide cultural phenomena around whom entire cottage industries of movies and merchandise have sprung up. So let's just all agree they're the rarified rockstars of lit, and deal with the realities for most mainstream-published authors, those who aren't household names.
Thanks to the generous and brave posts of authors such as Lynne Viehl, Kimberly Pauley, Saundra Mitchell and others, something truly shocking has finally come to light: most successful mainstream-published novelists (meaning those who have been repeatedly published), including those who hit the NYT list multiple times, net an annual income on par with that of a fast food restaurant manager. Very prolific authors who can manage to get, and keep, multiple books in print every year fare better, but it's the rare author who can produce quality work at that pace year after year. I don't know what's more jaw-dropping: that most mainstream-published authors earn so little (even those whose books hit the NYT list!), or the conspiracy of silence that's kept this fact under wraps for so long.  From Lynne Viehl's post:
On the statement my publisher reports sales of 7,550 copies and returns of 10,812 copies. The publisher released credits of 21,140 copies or $13,512.69 from reserves held against returns, but at the same time reserved credits against another 13,790 copies or $8,814.57, which reduces the credit adjustment to 7,350 copies or $4698.12.

Total sales for the novel now stand at 89,142 copies, minus returns of 27,479, for net sales of 61,663 copies. My credited earnings from this statement was $2,434.38 with no money due; it will probably take another six months to a year for the novel to earn out the last of my $50,000.00 advance.

So how much money have I made from my Times bestseller? Depending on the type of sale, I gross 6-8% of the cover price of $7.99. After paying taxes, commission to my agent and covering my expenses, my net profit on the book currently stands at $24,517.36, which is actually pretty good since on average I generally net about 30-40% of my advance. Unless something triggers an unexpected spike in my sales, I don't expect to see any additional profit from this book coming in for at least another year or two.
Okay, but all those mainstream-published novelists still get the status that comes from being able to say you're a Published Author with a Literary Agent and a Big Publisher, right? Yes, they definitely do. But the question of whether the status bump alone is worth all the years of time, effort, sacrifice, rejection and heartache that went into becoming a published novelist is well worth considering.
The Self-Publishing Alternative
The self-publishing stigma is losing its hold thanks to recent revelations about, and current challenges of, the trade publishing business. Between competing ebook formats, the battles over ebook pricing and DRM, emerging all-digital imprints, the Google Books quagmire, falling profits, bookstore closures and staff downsizings, it seems the future of trade publishing is murky at best. New ideas and new business models are needed, and self-publishing has become just one among many possible approaches.
Is it any surprise that authors as successful and well-known as Stephen King, Piers Anthony and JA Konrath have self-published, or are self-publishing? Konrath has found he earns far more on his self-published Kindle editions than on the Kindle editions released by his publisher, and I don't doubt many more authors will soon be following his lead.
I'm not saying self-publishing is a slide on ice in comparison to the mainstream path. Many self-published books are of poor quality in terms of content or production—but so are many mainstream books. Most self-published books never earn a profit—but neither do most mainstream books. Self-published authors have to do all their own marketing and promotion—but so do most mainstream-published authors. Most self-published authors will never make a living off their books—but neither will most mainstream-published authors.
Self-published authors don't get advance checks, but neither must they invest large sums out of pocket to publish. There are numerous Print On Demand service providers that don't charge up-front fees, authors can publish to the Kindle for free using Amazon's Digital Text Platform tool, and they can publish in multiple other ebook formats for free via Smashwords, Scribd and other outlets.
And given that self-published authors have access to the same distribution channels, quality production methods, marketing and promotion methods, and audiences as their mainstream-published peers, it should be very clear by now that the choice of whether or not to self-publish is, to quote Guy LeCharles Gonzalez, a business decision. Period.