When you want to publicize your website or book, where should you share it? How do you share it? What is the etiquette? How do you get people to buy your book?
Let's get a quick rundown on each social network and what they are intended for.
Reddit
A listing service that is free to use, and vote up or down on links. Used by a lot of young "native digital kings" for being critical and snarky, but many people are curious and active on the site and it can be a good way to get links out there.

Best for –  Listing free books, promos and giveaways.
Advantages – Get links shared quickly and reach a lot of people with free books and special offers on books.
Disadvantages – You'll get a lot of haters.
Advice – Don't get drawn into the hating discussions, but take note to make sure you posted to the correct category. For instance, a lot of seemingly book-friendly categories are in fact really antagonistic to self-published authors. We use "reddit.com/r/selfpublish" for sharing links on promos and advice, which seems to be a good solid punt.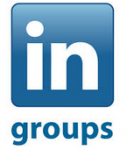 Linkedin Groups
Linkedin is a business network used for hooking up with real professionals in your area, all verified and recommended by other real professionals. Groups are made by users to share thematically-based info.
Best for –  Networking with book professionals and book services.
Advantages – You'll meet a lot of other authors and get access to a lot of industry news about self-publishing.
Disadvantages – You'll get a lot of business service offers and friend requests from people who are looking for work.
Advice – A lot of groups on Linkedin don't understand that Linkedin is a professional network, and try to run their groups like Facebook or old-school blogs with a load of playground rules. Advertorials and professional information on products and services belong on Linkedin, but many self-grown authors use it like a hobbyist tool. Beware of groups that require a lot of stringent link-following, rule-following, and don't seem to publish anything but shares to others' books. Leave a group if they penalize you for sharing your services or products, or talking about them. They don't understand that Linkedin was designed to share this type of information, and there are many groups that are inclusive, positive, friendly and searching for information that you could spend your time with instead.
Also there is a lot of opinion shared on Linkedin.  Most links shared get a lot of comments, and unfortunately, there are a lot of aggressive commenters on Linkedin Groups throwing their weight about. If you feel you must answer a comment, try and keep it short and polite. There is quite a game on Linkedin, especially among alpha male just-retired "power professionals," who love to shoot just about  everything down in flames. Keep your chin up, and move on! Some people will like your link, and you are not obliged to reply to anyone (personally I stopped commenting for all the above reasons, and have limited myself to "liking" nice comments instead).
If Linkedin is for work, Facebook is for leisure. The biggest social network around, you can mix your friends and family with potential fans from one page, and add videos, links you like and photos like a scrapbook.
Best for: Sharing links with people who read for a hobby, and networking with other authors.
Advantages – You'll probably meet a lot of other authors and get discount codes etc. for services
Disadvantages – Really, you need to meet readers, not other authors. You needs sales. Try to find groups for those interested in reading, not writing. You may find yourself promoting to other promoters otherwise.
Advice – You can have a Facebook page, but that means getting loads of people to like it. Best instead to use your profile page,where you probably have more people connected in, and join group pages for 99 cent books, newly launched books, free Kindle books and book tour pages. Get involved, and support others, then share your links. You may even be able to do swapsies with other writers. While Facebook pages can be good for very popular products, it doesn't look very professional to have 3 likes.
Don't post more than once on Facebook groups. Try not to inundate your own page with links either! One link on many pages is much more effective than to keep telling the same 200 people about your book! Plus it gets boring, doesn't it?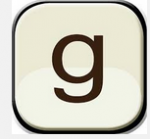 Goodreads
Goodreads is essential for authors now that it features on every Kindle around. A network for connecting book fans and writers, it's a really neat, quick way of linking your book info into the social arena and a direct way to get sales.
Best for: Finding new readers for your book via Kindle, and lots of cool ways to promote your book direct to readers.
Advantages – Easy to link all your outlets on one page, and gets you straight into the heart of book fans. Just add your book and start networking. The main advantage is that Goodreads shows up on every Kindle device, and that means your book could be suggested after a reader finishes a similar title if you tag your book well with relevant keywords, i.e. "romance, suspense, time travel."
Disadvantages – People can leave negative reviews and discussions that you can't remove from your book pages.
Advice – Make sure you have a Goodreads profile before you launch your book, and that all your details are filled in, and you have claimed your books by ASIN or ISBN. Join Beta Groups and do giveaways to generate reviews and interest in your book. Use the widgets and ad services Goodreads offers for promoting that are really well-priced or free. Take a look here to see what GR offers.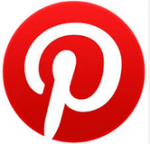 Pinterest
Pinterest is a way of scrapbooking everything you love on one page in the form of images. Share memes and photos of your book cover.
Best for: Sharing advice on books, and shortcuts to get your book written and published.
Advantages – Pinterest is very viral, so if someone pins your link, it should get shared quite quickly
Disavantages – Pinterest people are like magpies. They like collecting links. They may not convert too well for book sales, but hey, every little counts. If you have a nice book cover, it may fly.
Advice – Remember this is not a bookcentric site, so don't overdo it on plugging your book link. It's more likely that interesting tips for authors will do better here, and drive people to have a look at your author profile.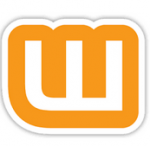 WattPad
Wattpad is a great way to write your book with beta readers, if you want constant feedback and pre-orders once it's finished. You can also read books from other authors, free.
Best for: Creating a buzz about your book while you write it
Advantages – You can build a solid fanbase even before you finished writing your book, and get proper live and kicking criticism of your story
Disadvantages – You'll have to keep sharing your work for feedback during the writing process, and that might be really annoying if you aren't that kind of writer
Advice – Only do Wattpad if you can take the hits. It can get pretty grimy.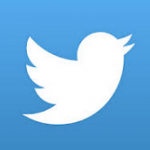 Twitter 
Microblogging, i.e. a small wordcount with a link, and a way to follow the famous in real time.

Advantages – You can follow well-known authors and use hashtags to help get your book seen by people who read those kinds of books, See here for a list of useful hashtags from Book Marketing Services.
Disadvantages – It's pretty annoying. People really do go on about the slightest thing. See Stephen Fry's Twitter to get an idea.
Advice – While Twitter is loathed by many, using it to dump your links from your blog and promos for your book might gain some traction for your work if you follow the right crowd and get snarky enough on your tweets. Don't get political or newsy. Stay focused on your books and book news.
  Tumblr
Another good dump for your links, themed like a webpage with your own subdomain. There are a lot of lists you can post to as well, to get your book out there.
Best for: Photo, travel and fashion books – you will do very well building a Tumblr of images. Also for finding book fans to connect with.
Advantages – Tumblr has its own devotees who would rather look on Tumblr for content than anywhere else, and many groups are filled with book fans to get sales. See Tea, Coffee, and Books for example.
Disadvantages – It's quite tedious to put together, and means seeking out Tumblrs to post to.
Advice – Unless you were born in the 90s with a computer in the house, this may all seem a bit alien, dumb and sophisticated all at once to begin with. Use this cheatsheet from Wikihow to get started.

Google Plus
You've probaly been cajoled into joining G+ by Google by now. If you haven't, it's the less-used section of Google for networking and sharing links and info. Make circles with people in your Gmail list to form groups based on interests or your relationship with them.
Best for: Getting links indexed in Google
Advantages – Because it's Google-based, what you share will be searchable quickly online
Disadvantages – Not many people respect or use G+ for anything but a dumping ground for Google indexing – yet.
Advice – Keep your G+ profile up to scratch. At some point, it will take off and you'll be in front when it does.
StumbleUpon is turning into a pretty awesome platform right now, and getting a whole load of traffic. The idea is simple: You tell the platform what you like looking at, and it will suggest links and webpages tailored to your interests. Once you sign up, you can add "books" as an interest category, and you can randomly discover a new site every time you click the "Stumble" button. You can also "add pages," including your own book pages.
Best for: Discovering new information about books and the publishing process
Advantages – Really addictive and will give you random chances of finding and sharing new information
Disadvantages – Really addictive. Keep clicking Stumble! And the fact it's random means you can't be sure you'll be seen
Advice – Use this one sparingly for really great information and blog posts with original content rather than selling your book directly.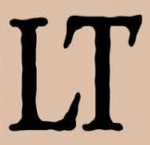 LibraryThing
LibraryThing enables you to compile your own library-quality bookshelf of catalogued books to share with others, and has over 1,900,000 users and nearly 95 million books catalogued online.
Best for: Getting your book discovered by readers looking for new works in the same genre or interest they are already into reading.
Advantages – LibraryThing is highly regarded by many journals and newspapers. To have your book on shelves in LT gives you a certain amount of social leverage in readerships. You can tag books making it easy to find on the shelf,  which is good if your books are shelved under broad genres on other sites. You are also able to see if the book you are interested in is available as a partial or a full view on Google Books. You can also mix in with all types of books, and not just be in indie book categories.

Disadvantages – You might have to dig deep for ISBNs and catalogue numbers to locate books by using the Library of Congress for a number if a book is not on Amazon, and this process might be a bit fiddly sometimes. But that's more the problem of relying on Amazon for everything, a habit all book people have to break!
Advice – The best way to use this tool is to share your shelf with friends, mixing your book in with other similar, possibly more popular titles. This should encourage readers to try your book too.
  Shelfari
Shelfari is a community-powered encyclopedia for book lovers.Create a virtual bookshelf, discover new books, connect with friends and learn more about your favorite books – all for free.
Best for: Getting all possible sales links from Amazon Marketplace in another salespoint.
Advantages –  Shelfari promotes its "virtual bookshelf" as one of its main features. The virtual bookshelf displays covers of books which the user has entered, with popups to show the user's book information (review, rating, and tags). Sorting is possible by author, title, date, rating, or review, and available to the viewer of the shelf.
Disadvantages –Anyone can edit a bookshelf in much the same way Wikipedia can be edited, so be aware of this when adding book information.
Advice – The fact that Amazon owns the company means that AbeBooks and Amazon Marketplace links including independent seller links are added to your book, so take advantage of this.

Storify
Storify is the easiest way to find, collect, and share what people are saying all over the web. Join top companies, brands, and agencies as well as millions of users on the best platform for leveraging social media. You can search for any keyword and see what people are saying online about it. Try this one (keyword: self-publishing)

Best for: Getting savvy to trends and language used to increase virality of your shares online.
Advantages – A really fast way to get a zeitgeist on any topic that you need to look into for sales and marketing your book.
Disadvantages – Not really book-driven, and you won't necessarily get featured on the site even if you add your comments to Twitter etc.

Advice – Use this more to learn about social marketing than relying on it to post links and garner sales.
Other Social Networking Sites To Consider

Maybe joining some of these special interest, image-based, and lesser-known international sites can be advantageous to share your book on if you can fit the theme of the network (information from Wikitables).
Name (Wikipedia Link)
Description/focus
Academia.edu
Social networking site for academics/researchers
About.me
Social networking site
aNobii
Books
AsianAvenue
A social network for the Asian American community
aSmallWorld
European jet set and social elite world-wide
Bebo
General
BlackPlanet
Black Americans
Blauk
Anyone who wants to say something about a stranger or acquaintance
Blogster
General
Bolt.com
General
CozyCot
East Asian and Southeast Asian women
Cross.tv
Faith-based social network for Christian believers from around the world
Cucumbertown
Networking for cooks
Cyworld
General. Popular in South Korea.
DailyBooth
Photo-blogging site where users upload a photo every day
DailyStrength
Medical & emotional support community – physical health, mental health, support groups
delicious
Social bookmarking allowing users to locate and save websites that match their own interests
deviantART
Art community
Disaboom
People with disabilities (amputees, cerebral palsy, MS, and other disabilities)
douban
Chinese Web 2.0 website providing user review and recommendation services for movies, books, and music.
Elftown
Community and wiki around fantasy and sci-fi.
Ello
General
Elixio
Business executives jet set and global elite.
Experience Project
Life experiences
Exploroo
Travel social networking.
FledgeWing
Entrepreneural community targeted towards worldwide university students
Flickr
Photo sharing, commenting, photography related networking, worldwide
Focus.com
Business-to-business, worldwide
Foursquare
Location based mobile social network
Fuelmyblog
Blogging community
FullCircle
Geosocial networking and location-based services portal for mobile devices
Gaia Online
Anime and games. Popular in USA, Canada and Europe. Moderately popular around Asia.
Gather.com
Article, picture, and video sharing, as well as group discussions
Gays.com
Social network for LGBT community, guide for LGBT bars, restaurants, clubs, shopping
Geni.com
Families, genealogy
GovLoop
For people in and around government.
Ibibo
Talent-based social networking site that allows to promote oneself and also discover new talent. Most popular in India.
Influenster
Online product sampling and review platform.
Instagram
A photo and video sharing site.
Itsmy
Mobile community worldwide, blogging, friends, personal TV-shows
Jaiku
General. Microblogging. Owned by Google
Kiwibox
General.
Lafango
Talent-focused media sharing site
LaiBhaari
Marathi social networking
Lifeknot
Shared interests, hobbies
LinkExpats
Social networking website for expatriates. 100+ countries.
Meetup (website)
General. Used to plan offline meetings for people interested in various activities
Meettheboss
Business and finance community, worldwide.
MouthShut.com
Social network, social media, consumer reviews
My Opera
Blogging, mobile blogging, photo sharing, connecting with friends, Opera Link and Opera Unite. Global
Myspace
General
Netlog
General. Popular in Europe, Turkey, the Arab world and Canada's Québec province. Formerly known as Facebox and Redbox.
Nexopia
Canada
Ning
Users create their own social websites and social networks
Open Diary
First online blogging community, founded in 1998
Orkut
General. Owned by Google Inc. Popular in India and Brazil.
OUTeverywhere
Gay/LGBTQ community
PatientsLikeMe
Online community for patients with life-changing illnesses to find other patients like them, share their data with others, and learn more about their condition to improve their outcome.
Plurk
Micro-blogging, RSS, updates. Very popular in Taiwan
Poolwo
Social networking site from India
Qapacity
A business-oriented social networking site and a business directory
ScienceStage
Science-oriented multimedia platform and network for scientists
Skoob
Collaborative social network for Brazilian readers
Sonico.com
General. Popular in Latin America and Spanish and Portuguese speaking regions.
StumbleUpon
Stumble through websites that match users' selected interests
Tagged
General.
Talkbiznow
Business networking
Taltopia
Online artistic community
Taringa!
General (primarily Argentina)
tribe.net
General
Tuenti
Spanish-based university and high school social network.
Uplike
Microblogging platform and social networking website.
Vampirefreaks.com
Gothic and industrial subculture
Vox
Blogging
We Heart It
Image-based social network focused on inspiration, expression and creativity
Wellwer
Community without borders, where sharing is everything.
Wepolls.com
Social polling network
Wer-kennt-wen
General
weRead
Books
XING
Business (primarily Europe : Germany, Austria, Switzerland)
Yelp, Inc.
Local business review and talk
Zooppa
Online community for creative talent (host of brand sponsored advertising contests)