Self-Publishing Review and IndieReader team up to give indie authors 10% discount on editorial book reviews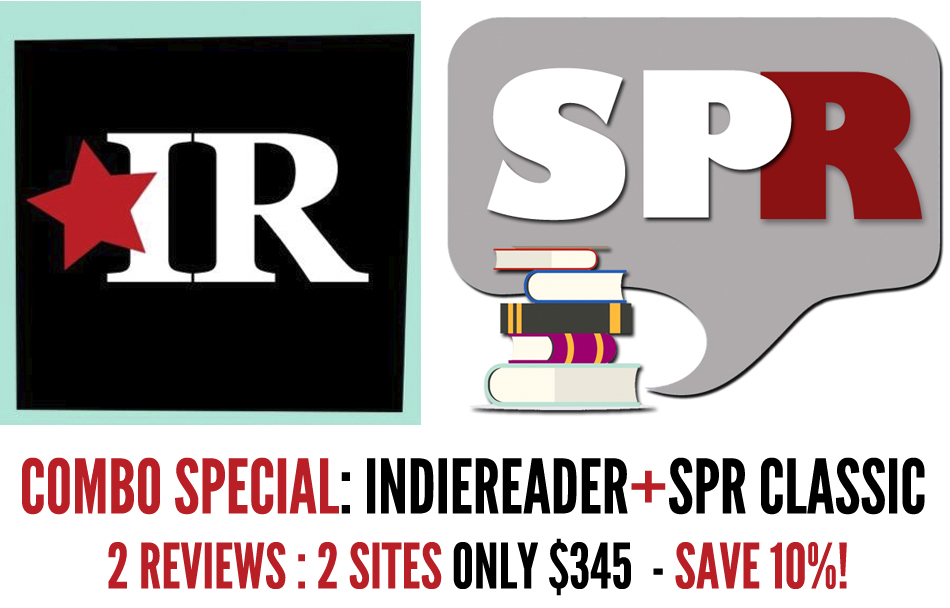 Top indie book review sites IndieReader and Self-Publishing Review have partnered up to provide a combo deal for independent authors everywhere.
This deal saves almost $20 off the normal price for a standard IndieReader book review and an SPR Classic Book Review, and means the author makes one combined purchase instead of having to go to both sites to make the order.
Cate Baum, COO of SPR today said, "We're pleased to announce this combo deal with IndieReader. It makes a lot of sense for us to partner on this deal as a lot of our clients use both services regularly. It gives authors a great opportunity to save a little money this season, and save time with the submission process."
The deal is running through Spring 2016 and is available to any author looking for professional book reviews for their book. Professional reviews are important to any indie book launch to gain exposure and reach.
Between the two sites, authors will gain a reach of over half a million readers.
Just purchase here and we'll do the rest!
[wp_cart:Combo Deal IndieReader + SPR Classic Review:price:345:end]
Authors can also buy the 2 in 1 deal from IndieReader here