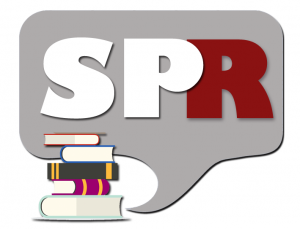 Self-Publishing Review offers professional book reviews, book marketing and book editing services as well as featuring news, opinion, and how to's on the self-publishing process.
Who Are We?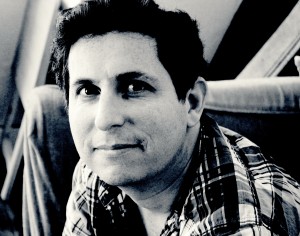 Self-Publishing Review was founded by award-winning author and blogger Henry Baum in 2008 in Los Angeles, California. It is now a family business along with his wife, British editor and online marketing expert Cate Baum, and is now based in the UK.  With a dedicated staff of professional reviewers from both the US and UK, SPR remains one of the top online resources for self-published authors today.
We have partnered with BookBaby, and we are a member of the NBCC (National Book Critics Circle).
Henry Baum, CEO Founder
Henry went to Sarah Lawrence College in New York to study writing, then The New School, where he studied literature. At 19, he was traditionally published in both French and English, with his second book being turned into a short by acclaimed Hollywood director Ruben Fleischer. He is a professional online writer, and has written for several publications including Purple Prose, 3AM, Les Episodes, and Hustler, has been featured in LA Weekly and The New York Times, and has won several indie writing awards for his work. You can read about him on his Wikipedia page here. Henry is the founder of SPR, and as such is the CEO, making decisions on brand, governance, policy, and partnerships. He reviews Pro Partner books on request, and writes articles for the site on occasion.
Cate Baum, COO
Cate Baum is a member of The EFA (Editorial Freelancers Association) and an associate editor with Book Butchers, curated by indie book expert Derek Murphy. Cate has a college degree in Design and IT from London Guildhall University, and a Postgrad qualification from Cambridge University in English as well as a GPA 4 in Screenwriting from UCLA. She has worked with publishing presses Cambridge University Press, where she managed technical production cycles for books and software from development to publication, and Oberon Books, London, a specialist book publisher where she gained insight into the gatekeeping process in trad publishing. She also worked as an editor for men's lifestyle magazine company BluePoint where she learned technical processes for galleys, proofs, PDF creation, printing, and quality assurance in mass publication.  She has to date edited over 70 books for indie authors, two of which have won Indie Excellence Awards. She has also worked as a senior marketing specialist in SEO and algorithm analysis with a Google-owned company in London working with blue-chip international brands, and has been trained in all aspects of product marketing at the highest industry standard on multi-million-dollar accounts. She is in charge of operations as COO at SPR.
Review Team
All reviewers have a college degree as a minimum level of education, and speak native English as their first language. All are also professional writers, and many have self-published. We test all reviewers before employment. Our senior reviewers are John Staughton and James Grimsby. We support diversity and disability empowerment, and allow reviewers to work in satellite offices in the UK and USA by choice.
Analysis Team
We have a dedicated selection of freelance analysts based in UK, Europe and the USA who make all our reports on book ranking, design, and editing on a daily basis for Bestseller and Add-On clients. All are native English speaking. We do not use offshore agency teams for any process at SPR, and all staff used are senior level experts in their field working on a job to job basis directly with Cate.
Editing
All editing is dealt with by Cate Baum and John Staughton, both qualified editors, directly. We do not outsource editing jobs.
Admin Tasks
All admin is undertaken by our office admin team in-house.
Getting Reviewed
The fee for an impartial editorial  book review starts at $129. Reviews are returned within 30 working days. Reviews can also be posted on Amazon (Editorial Reviews section) and various other social sites in your author profile section (see FAQs for details).  They may also be cross-posted to the reviewer's own blog. We also share reviews with all social media sites including Facebook, G+ and Twitter. You own the review and can use the review for marketing purposes. If you are in the USA, you should include FTC endorsements guideline information when you use the copy for marketing purposes. Click here for complete book review guidelines.
Getting Edited
We provide a full in-house editing and proofreading service starting at less than $1 a page, returned within one month. Click here for our editing services
Marketing Packages
Marketing packages start at $299. See our Bestseller Package Page here.
Membership
You can become a free member or pro member to get discounts, member offers and freebies, and also to write your own blog posts on the site. Register here.

We are DMCA Protected
Content by Self-Publishing Review is licensed under a Creative Commons Attribution-NonCommercial-NoDerivatives 4.0 International License.
If for any reason you need our business tax details, address, or registration details, please contact us.