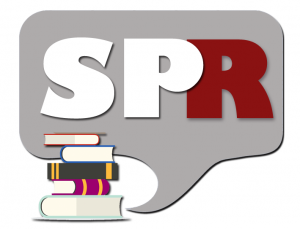 Self-Publishing Review offers professional book reviews and editing services as well as featuring news, opinion, and how to's on the self-publishing process.
Who Are We?
Self-Publishing Review was founded by award-winning author and blogger Henry Baum in 2008 in Los Angeles, California. It is now a family business along with his wife, British self-published author and filmmaker Cate Baum, and is based on the Costa del Sol in Spain.  With a dedicated staff of professional reviewers and editors from both the US and UK, SPR remains one of the top online resources for self-published authors today.
Getting Reviewed
The fee for an editorial, impartial book review starts at $59. Reviews are returned within 1 month.
Reviews can also be posted on Amazon (Editorial Section only) and various other social sites in your author profile section (see FAQs for details).  They may also be cross-posted to the reviewer's own blog. We also share reviews with all social media sites including Facebook, G+ and Twitter. You own the review and can use the review for marketing purposes.
If you are in the USA, you should include FTC guideline information when you use the copy for marketing purposes. Self-Publishing Review is outside the jurisdiction of the FTC, as we are based in Spain.
Click here for complete book review guidelines.
Getting Edited
We provide a full in-house editing and proofreading service starting at less than $1 a page, returned within one month.
Click here for our editing services
Membership
You can become a free member or pro member to get discounts, member offers and freebies, and also to write your own blog posts on the site. Register here.


We are DMCA Protected

Content by Self-Publishing Review is licensed under a Creative Commons Attribution-NonCommercial-NoDerivatives 4.0 International License.

Self-Publishing Review is a registered business operating in Spain under the ownership of Cate Baum. If for any reason you need our business tax details or registration details, please contact us.