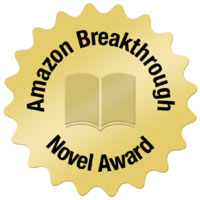 The subject of some amount of controversy, this week signals the beginning of submissions for Amazon's Breakthrough Novel Award.  People have accused Amazon of creating the contest merely to get people to publish via CreateSpace and BookSurge.  This may well be true, but Amazon fires back saying that 4 out of the 10 finalist from last year's contest were offered publishing contracts.  Last year's winner, Fresh Kills, has a hardcover out on Putnam.
Additionally, Amazon has cut down the number of submissions this year, as it has also been criticized for a sort of factory-line approach to reading submissions, in which writers weren't given full attention.  This year, instead of taking 5000 submissions (out of ten thousand) based on the initial pitch, Amazon is taking 2000.  The major complaint was that there were not nearly enough reviewers for the mountain of submissions – which gave the contest the appearance of merely trying to be a way to people to come to the CreateSpace site and possibly start a self-publishing arrangement.  However, unlike other book contests, there is no entry fee, which is in Amazon's favor.
Give Amazon some credit – though contests in general prey upon the desperate, Amazon is improving the contest year to year.  Amazon may be a huge corporation, but they're subject to mistakes and those mistakes are only a problem if they do nothing to rectify it.  As it says on the site:
The Amazon Breakthrough Novel Award consists of a qualifying period in which Amazon editors evaluate the submission pitch, a second round in which Amazon editors and Amazon Vine Reviewers evaluate excerpts from the submission, a quarter-final period in which excerpts are posted online for customer feedback (through ratings and reviews) and Publishers Weekly review the full manuscript, a semi-final period where Penguin editors review the full manuscripts to select the finalists, and a final period in which Amazon customers vote to determine the winner.
If you're thinking of entering the contest, it's geared more towards mainstream writing than darker fare, as Amazon wants the winners to appeal to the greatest number of people – and to also ensure the contest gains some clout by promoting books that go on to be best sellers.  This should be considered before you submit a book.  But given the fact that the contest costs nothing to enter – and has a $25,000 prize – it's worth a shot for many writers looking to break into the publishing industry.
Check out the FAQs for the Breakthrough Novel Award.  Enter the contest at CreateSpace.